Best Gear of 2019 According to Tony Northrup, Philip Bloom and More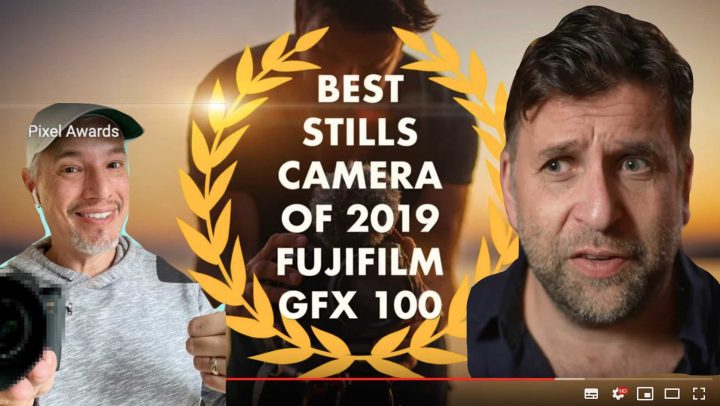 BEST GEAR OF 2019
DPReviewTV already made their best of 2019 gear list here.
But these days many others make their own lists, too, such as Philip Bloom, Tony Northrup and more.
So I thought it might be nice to make a "best of 2019" roundup.
SPOILER: Fujifilm GFX100 grabs quite some attention, Fujifilm X-T30 wins too, and the Fujifilm X-Pro3 is wtf camera of the year.
Ready?
Then check it all out down below.
Philip Bloom declared his best gear of 2019.
And which one was, according to him, the best stills camera of the year?
Well, he says that despite the Sony A7rIV and other great cameras, there is an easy winner, the Fujifilm GFX100.
Not a big surprise, as also DPReview already said in their 2019 best of here, that the Fujifilm GFX100 is the best stills camera they have ever tested.
Amazing, incredible camera that shoots beautiful 4K video 10 bit. Really good IBIS. Good Autofocus.
You can see Philip Bloom's video down below (starts at the right point when he starts talking about GFX100)
Tony Northrup declared the top and flop gear of the year:
Camera of the year below $1,000
Camera of the year between $1,000 – $2,000

Camera of the year $2,000+
Runner Up: Fujifilm GFX100: the top end camera you can buy for image quality
Flop of the Year
Lens of the Year
Most Innovative Camera
Olympus E-M1X: due to computational photography that allows to outperform full frame in a variety of situations
Disappointment of the year
Most WTF camera
Best Firmware Support
Nikon Z6/7 – they brought eye-AF via firmware update
Best Smartphone Camera
Broken Promise
And more:
ephotozine – best cameras of 2019
– Best Compact Mirrorless Camera – Fujifilm X-T30 
– Best Innovation of 2019: Fujifilm GFX100
trustedreviews – Products of the Year 2019 – Best Camera is Fujifilm X-T30
pocket-lint – Pocket-lint Awards 2019 winners – Best Camera is Fujifilm X-T3