All About the XF 16mmF1.4: In Stock Overview and First Looks Roundup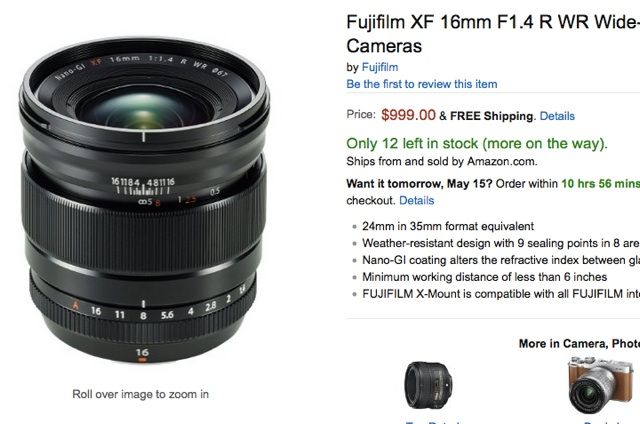 The XF 16mmF1.4 is making many X-shooters happy in these days. The lens is already available at AmazonUS and BHphoto . Still out of stock at Adorama. In Europe the lens was available for a short time at WexUK but is now out of stock. Available only later in May at AmazonDE, AmazonUK and AmazonFR.
You already have it in hour hands? Then feel free to share your first pics at the Brand New Fuji X Forum and, if you use facebook, at the FR-facebook photostream.
So here is a buntch of first looks about this lens… and for those who don't have time now at work to read it all, here is a brutal summary: This Lens Rocks :)
MUST READ: Rico's FIRST LOOK at the XF 16mmF1.4 (German Version)
Review – Fujinon XF16mm F1.4 R WR lens at jonasjacobsson
Culture Box, Fujinon 16mmF1.4 + featured in The Guardian at flemmingbojensen
Fuji XF 16mm F1.4 for Street Photography at simonsphotographyblog
Fujinon XF16mmF1.4 R WR : The latest prime from Fujifilm (Part 2) at michaelrcruz
Why would I need the new 16mmF1.4 at billfortney
Tested! Fujifilm XF 16mm F1.4R WR at mikemander
Review at dcfever (translation)
XF16mm F1.4 R WR ~ Hello, We've been expecting you at kevinmullinsphotography
First Impressions at chrisharrisonphotography