The $150 Sainsonic Kamlan 50mm f/1.1 for Fujifilm X-Mount Coming Soon (+ Review)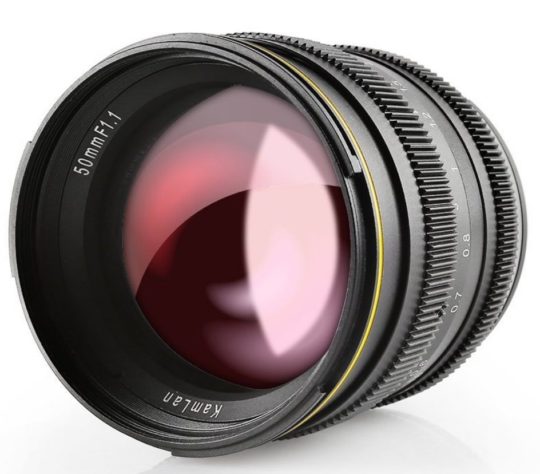 Sainsonic send a copy of the Sony E-mount Kamlan 50mm f/1.1 to Christopher. In his review, Christopher reveales, that the Fujifilm X-mount version will come soon.
The Sainsonic Kamlan 50mm f/1.1 is currently available for Fuji X-mount, Sony E-mount and Canon EOS M-mount for about $150 only.
About the image quality at F1.1 of the Sainsonic Kamlan 50mm f/1.1 manual focus lens, Christopher says in his review here that:
Good News: at F1.1 sharpness in the center of the image the lens is usuable, but less in the corners
a bit low contrast at F1.1 and purple fringing
vignetting is good even at F1.1. Distortion is good too
Generally out of focus backgrounds look a little busy but not in a terribly bad way. When they are deeply out of focus they look fine and smooth
To become fully usuable, you have to stop down the lens, but at least center sharpness is good at F1.1, which makes it usable for portraits. But corners are very soft at F1.1. Image quality is not impressive… but it costs just $150.
Check out also the reviews at AmazonUS