XF-14mm delivery estimate at AmazonUS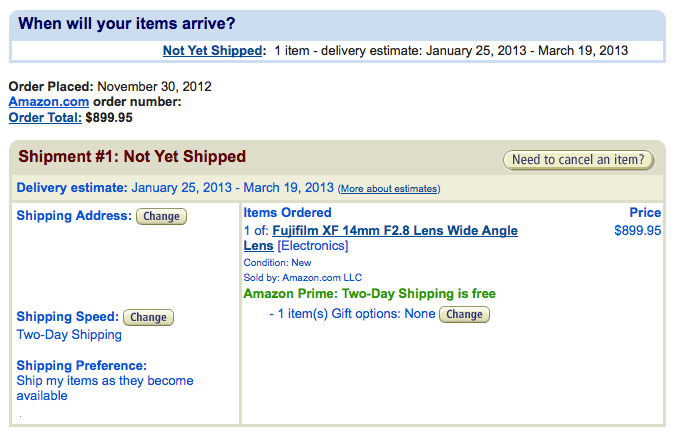 R. forwarded to me this email he received from Amazon:
"We now have delivery date(s) for the order you placed on November 30, 2012: Fujifilm XF 14mm F2.8 Lens Wide Angle Lens. Estimated arrival date: January 25, 2013 – March 19, 2013."
You may remember that Fuji postponed the launch of this lens because of the strong sales of the XF18-55 mm lens. Read Fuji's official announcement I posted here, The XF18-55 achieves the 7th position at Amazon Camcorder-Lenses best seller rating.
X-PERT CORNER POLL

Loading ...