X100F Lensmate Thumbrest + Half Case * GFX Sensitvity Stops at ISO 1,600 + Reviews * 50/2 Image Review * Fuji Guys X-T20 Top Features (miXed zone)
X20 Award Nominated Image

Award nomination with Fuji X20: Dario Ayala was just nominated for a Canadian National Newspaper Award, the highest recognition for Canadian journalists and photojournalists, for an image that he made last summer using the Fuji X20 whose line, sadly, has been discontinued. The X system gets a lot of love, but this series was a bit overlooked during its existence. See the image on instagram here and link to the nomination here.
Fujifilm GFX
USA BHphoto, Adorama, AmazonUS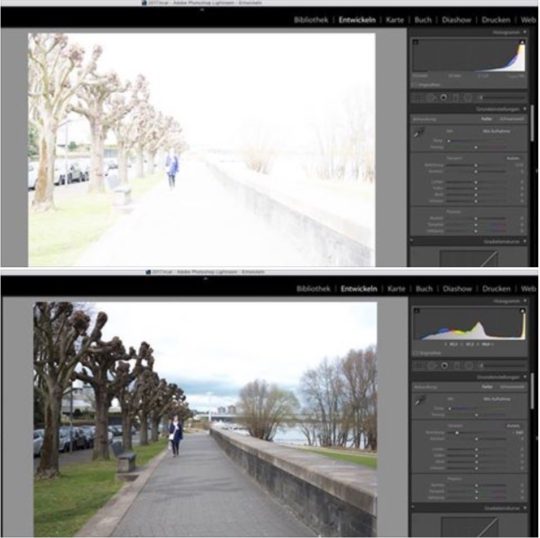 Fujifilm GFX facebook member C. shared the image above on the group. It shows a heavily overexposed image and what seems to be an insane highlight recovery capbility of the Fujifilm GFX 50s. This image was a great opportunity to clarify what happens inside the GFX:
X-guru Rico (also GFX facebook member), looking at the image above, explained here:
"Sensor analysis shows us that the GFX stops writing gain into the RAW file beyond ISO 1600. So this ISO 6400 shot is actually a ISO 1600 shot that is 2 stops underexposed. So 2 stops of the "amazing highlight recovery" are fake. ;) Lightroom simply applied a virtual 2 stop gain on import, which is of course fully reversable. Basically shooting at ISO 6400 is like shooting with DR400% always on.
Nothing really new here, since all Fujifilm cameras with X-Trans I, X-Trans II and also the X-A1/2 and M1 worked exactly the same way. X-Trans III are different, they bake the gain into each RAW (except for ISO 51200, which is actually ISO 25600 with a 1 stop import gain).
To perform a proper test of sensor highlight recover potential, you have to expose a series of shots at base ISO 100, then try to recover and normalize each of them and see where you put your personal limit of acceptable quality.
it was always nice to have additional DR at high ISO with most EXR I and EXR II cameras. This feature is now back with the GFX, but sadly, Adobe LR/ACR fails to apply correct import amplification in most cases. Basically, everything except for ISO 100, 125, 160 and 200 is somewhat off, often by a larger margin than is acceptable. There's also a white balance issue at higher ISO settings which affects pretty much all external RAW converters (RAWs from the in-camera converter are okay). Of course, I have documented all of this and sent it to Fujifilm, so maybe Adobe will improve GFX support in a few weeks/months with their next Lightroom update."
Yesterday, GFX member Wei already pointed out over at the group here after the technical sensor measurements tests by Photons to Photos, that "you can't push the sensitivity up by adopting an ISO higher than 1600. Your sensitivity stops there"
More GFX Links worth to be checked out
20 Days with GFX 50s at huseyintaskin: "Once you enlarge the photo from the computer and look it up, it creates a quality threshold that will never come out of your mind. Whatever you do, your mind is staying in that quality. […] DR is an advantage for me, I can make cinematic tones more comfortable. Each transition is very soft in these colors that you give me in these intermediate tones. It gives a rich transition result."
Fuji GFX portrait session review at mikekobal: "Impressive sensor performance at low and high ISO settings. Fuji's color science shines once again, jpegs out of the camera are beautiful, lots of latitude for easy tweaks, better then raw files on certain cameras!"
Don't miss a single GFX tidbit and follow our public GFX Facebook page
Push READ MORE
Fujifilm X100F: Luigi Half Case + Lensmate Thumbrest Pre-order
USA BHphoto, Adorama, AmazonUS
Fujifilm X-T20
USA BHphoto, Adorama, AmazonUS
Fuji Guys X-T20 Top Features at Fuji Guys Youtube
Fuji X-T20 Straps, batteries, and sushi at Omar Gonzalez Photography youtube
Fujifilm XF50mm
USA BHphoto, Adorama, AmazonUS
Fujifilm Fujinon XF50mm F2.0 R WR RAW image review (also Vs. XF35/2) at Kevin Lavoie youtube
Other X-series cameras
Lenses / Converters

Fujifilm XF 56 mm F1.2 R vs. Leica Noctilux-M 50 mm F0.95 ASPH at benamarphotography
Running away with Fujinon MK 18-55 T2.9 (E-mount) at CVPTV youtube (by Kai)
X-Trans / Raw Converters

a bit of everything
Arctic Horizon Part 2/2 at flipbook.schaake