X-DAY JULY 7 :: Fujifilm EF-X500 Flash Pricing to be Announced too (available in September)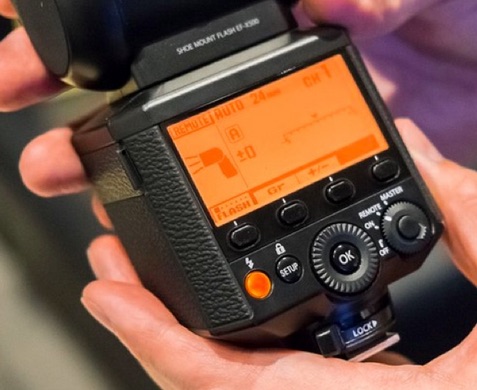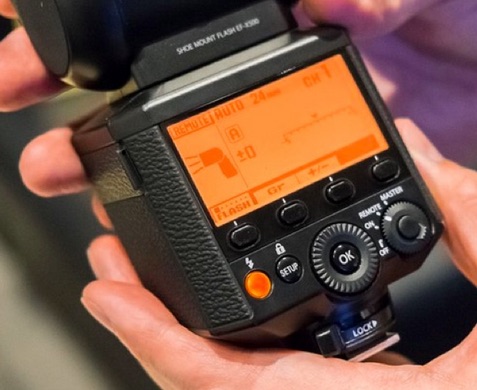 Fujifilm EF-X500 flash
Ah, the Fujifilm EF-X500 flash… an almost mythical device. Long rumored, then delayed (due to Metz insolvency), then officially announced in January 2016 along with the X-Pro2, then promised to be available in May, then again delayed to September.
However, slowly but surely, the flash saga is going to end. Fujifilm will announce its worldwide pricing on July 7. The flash will be available in September according to Fujifilm
On the same day Fujifilm will announce the Fujifilm X-T2 and a New Fuji Lens Roadmap.
[wysija_form id="1″]
For Full Flash Specs push
READ MORE
< Main Features >
Low-profile, premium design that is perfectly suited to compact and lightweight X-Series cameras.
High-speed synchronization (FP) that supports the 1/8000 sec. shutter found in the FUJIFILM X-Pro2.
Multiple flash-unit TTL auto function unleashes users' creativity by allowing them to control any lighting conditions.
Weather and dust resistant making it the perfect companion for the FUJIFILM X-T1 and X-Pro2, which have the same levels of protection.
< Main Specification >
Type
Hot-shoe mount flash
Guide Number
50/164 (ISO100・m/ft.) at 105mm zoom head position, equivalent to 35mm format.
Zoom
24mm-105mm equivalent to 35mm format.
When the extendable wide panel is pulled out, the flash coverag e is approx.. 20mm.
Bounce capability
Flash head tilts down to 10° or up to 90° and rotates horizontally 135° to the left and 180° to the right.
Color temperature
Approx. 5600K
Flash modes
TTL / Manual / Multi.(repeating flash)
Flash exposure compensation
-5.0 – +5.0, 1/3 step
(The available range and step depend on camera models)
High-speed synchronization (FP)
Capable (supported camera only)
Manual
1/1 – 1/512, 1/3 step
Multi.(repeating flash)
1/4 – 1/512, 1/3 step, 1-500Hz, 2 – 100 flashes
Wireless communication type
Optical pulse communication (in multiple flash-unit photography operation)
Wireless modes
Master and Remote
Communication cannels
From 1 to 4.
Remote groups
Up to three groups (A / B / C)
Power source
Four LR6 (AA-size) alkaline batteries,
four FR6 (AA-size) lithium batteries, or
four HR6 (AA-size) rechargeable Ni-MH batteries(optional).
External Power Source
BATTERY PACK EF-BP1 (optional)
Dimensions
W67.5 x H123.9 x D106 (mm)
*

Specifications subject to change without notice.