Wild Rumors Episode 3: Fujifilm X-PRO2 with APS-X sensor (25-27 MP) and compatible with current XF lenses (src – dc.home)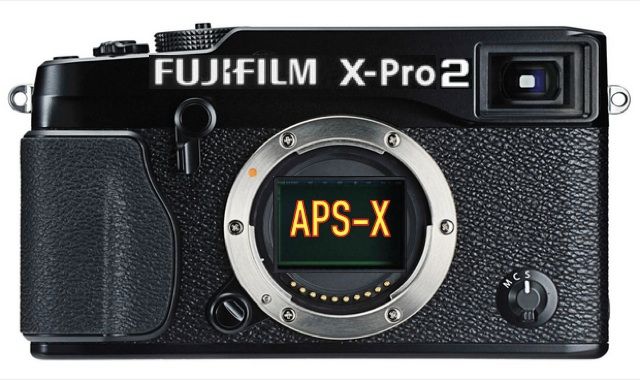 X-T1 + 18-135  (save $400) at BHphoto / AmazonUS / Adorama / Pictureline
XF 18-135 (save $300) at BHphoto / AmazonUS / Adorama / Pictureline
_ _ _
You might remember dc.home forum member joofei, who shared a bunch of wild rumors about Fuji's upcoming gear at the Chinese forum (see wild rumors 1 and wild rumors 2).
Well, he just shared some new information here at dc.home. Some sound very weird… but I'll just report them here and leave any considerations to you.
Joofei says that there could be 2 versions of the X-PRO2.
VERSION 1: This version matches exactly with the rumors shared here on FR over the last months: APS-C sensor, 24MP, Dual Card slot… so nothing new.
VERSION 2: The second X-PRO2 version will have, according to joofei, the following specs:
– 25.6 x 17.3 APS-X sensor
– 25-27 MP
– OLD LENS WITH 1.x FACTOR [admin: if I understand the google translated version correctly, all current XF lenses will be compatible with this new sensor] – BIG OVF + EVF
I have no rumors about an X-PRO2 with a completely new 25.6 x 17.3 APS-X sensor format (that's between APS-H with 27.9×18.6 and APS-C with 23.6×15.6). For now I give to this rumor a very low rating. I'll just note that, if you look closely at the April's Fool Joke made up by an official Fujifilm X-photographer here, you'll see that some of his "fake" features match with those of joofei. Here are the X-photographer specs:
– Sensor 10% bigger than the previous one, so that you can use the "old" lenses, with a crop factor of 1.2x [admin: FR-reader David calculated a drop factor of 1.4] – 27 MP
– Hybrid viewfinder (as X100T, but with X-T1 dimensions)
As the X-photographer himself said in the comments about his joke: "Who knows how many of these features will be in the next Fuji?"
Now, either both are just having fun and posted similar fake specs, or there is something worth to investigate behind these very wild rumors.
GET IT NOW
FUJI X-SHIRTS available here in USA and here in Europe & CO.
Learn more about the 100% Fair Trade Charity X-shirts here.
stay tuned,

facebook, google+, RSS-feed and twitter