Which Fujifilm X Series Camera Line Should Fujifilm Drop Forever?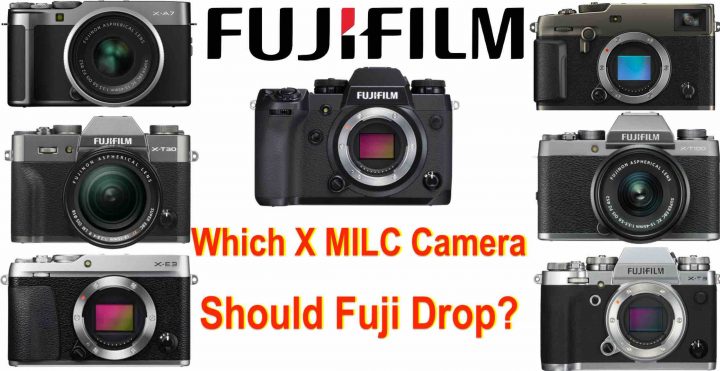 There is an opinion, pretty popular among FR-readers, that Fujifilm is offering too many interchangeable mirrorless APS-C cameras. And in fact I was talking about it via PM on facebook with a fellow FR reader recently, too.
Then the FR-reader suggested to launch a poll on FujiRumors, to see what the entire FujiRumors community thinks about it.
So let us know: should Fujifilm streamline and simplify the lineup, by removing some camera lines, or keep them all, to have the widest offering possible for all different needs?
And if you think there is too much offering, which line should Fujifilm drop?
IMPORTANT: Do NOT Vote the camera line you just don't like, but the one you think Fujifilm should drop from a logical and economical point of view.

Loading ...