Which Fujifilm X Mount Autofocus Lens do You Own? – VOTE NOW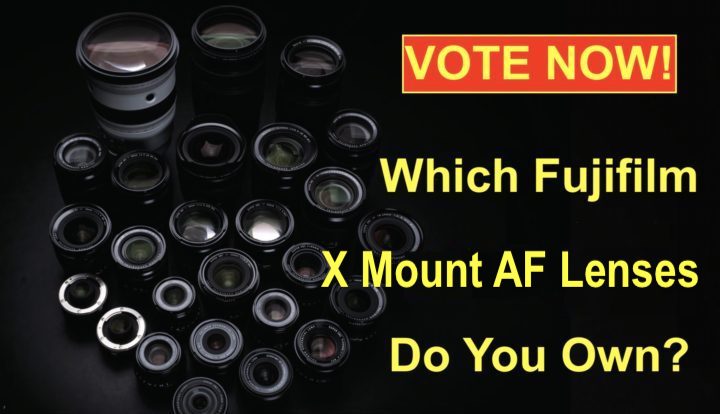 A year has passed from the last survey. New autofocus lenses from Fujifilm but also from other brands have joined in the meantime.
So it's time to launch an updated survey and see how popular some of the new lenses have become (or not).
Sadly I could not include the Sigma 23mm f/1.4 DC DN X mount in the survey, as that one is not yet available for pre-order. Also the TTAritsan 32mm f /2.8, despite being officially teased since a long time, has not yet been announced and is for now available for Nikon Z mount only.
Another one missing, is the upcoming Viltrox 27mm f/1.2, which will be available mid-August.
My Personal Gear

Loading ...