VOTE THE POLL: Do you want a Monochrome X-series camera?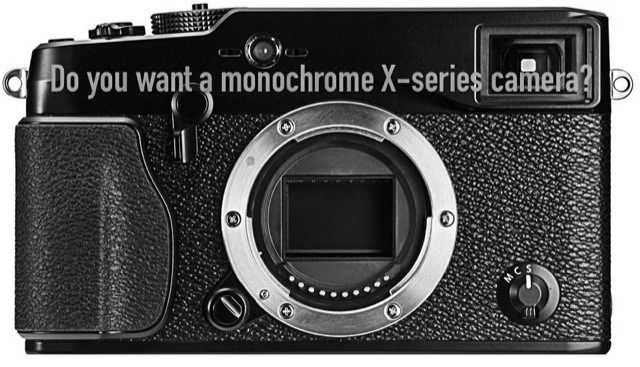 At the end of February, dpreview published a very interesting interview with Fuji Manager T. Iida. One of the questions dpreview made to the Manager, was if Fuji plans to release a Monochrome X-series camera, since "the X-Trans sensor should be well-suited to native monochrome capture."
The Fuji manager answered: "Technically of course it's possible but it depends on the demand, and such a camera would probably match perfectly to some of our core customers. […] I think a monochrome model might represent a sales opportunity for Fujifilm. […] I am a big fan of monochrome photography."
Now, a couple of days ago I received this anonymous message
"It might be interesting to see how many folks would spring for a Monochrome only B&W only 24 MP  sensor version of the Fuji X-Pro2. You might be surprised!  Seems like a no-brainer."
Yep, I think it's interesting to see what you guys think about it. And apparently I'm not the only one. Also the Spanish site Fujistas investigated the same question. So I decided to launch two polls. Feel free to vote them and drop your considerations in the comments.
And now tell us if you think that Fuji should an alternative to Leica's Monochrome camera.
Read about the advantages of a monochrome sensor at maxmax (thanks hmmm). "An equivalent monochrome camera will always take a much sharper image than a color camera because resolution is dependent on the color content in the picture."

Loading ...

Loading ...