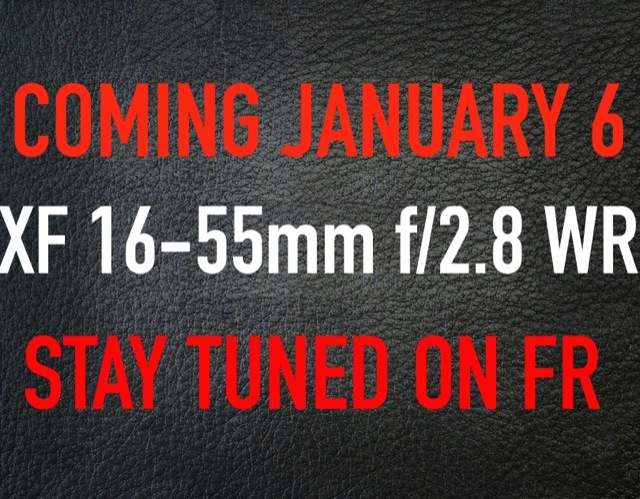 TRUSTED SOURCE says: Fujinon XF 16-55mm f/2.8 WR to be announced on JANUARY 6th!
Let's begin 2015 with a rumor kindly shared by one of our trusted sources: the XF 16-55mm f/2.8 WR lens will be announced on January 6th. This confirms anonymous rumors shared here.
I'll work to find out the precise time (just give me a bit of time to recover from my hangover first ;) ), but usually Fuji announces new gear at around midnight New York Time.
But no matter at what time it will come, I will start live blogging whenever it's needed, even in the middle of the night… I have my alarm clock set to "continuous ringing mode" (not kidding) and enough coffee supply . So, as always, you won't miss anything… if you stay tuned on Fujirumors.
And of course, for those who consider to buy this lens, feel free to do it using one of the affiliate links I'll post here on Fujirumors. If the site is still running, it's thanks to those, who supported this blog this way in the past… keep it up, and I'll be able to hunt for rumors also in 2015.
Oh, and Happy New Year btw ;)