Top Selling February Gear: Fujifilm X-T4 and X100V Boom, Fujifilm GFX50R Revival, Lenses, Accessories and More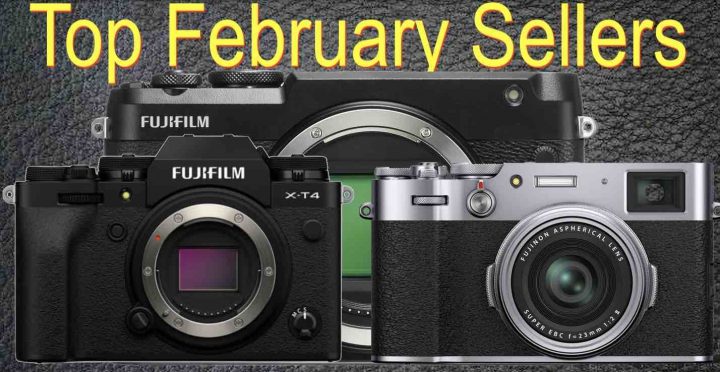 Here is the best selling gear on FujiRumors for February.
Top Accessories

It looks like people ar getting ready for the Fujifilm X-T4 by grabbing the brand new batteries and the dual charger. I did the same, pre-ordered an additional battery and will very likely get the charger, too. Sure, you can charge all batteries on the X-T4 and battery grip through the UBS-C port in the camera, but having an external charging option is always useful.
Top Fujifilm Series Cameras
The Fujifilm X-T4 was definitely the hot camera of February, followed closely by the Fujifilm X100V. A great deal on the Fujifilm X-T3 assures decent sales also for the X-T3.
Curiosity:
X100V silver sold better than black
X-T4 black sold better than silver
X-T4: BHphoto / AmazonUS / Adorama / FocusCamera
X100V: BHphoto / AmazonUS / Adorama / Focuscamera
X-T3: BHphoto / AmazonUS / Adorama / Focuscamera
Top Fujinon X Lenses
The constant excellent ranking for the Fujicron f/2 lenses shows how important the right balance between size and price is for Fujifilm users.
Top Fujifilm GFX Gear
A $1,000 rebate on GFX50R and a $500 rebate on GF50/3.5 pushed my personal favorite medium format dream combo on the top of the list.
Top X Mount Third Party Lenses
Top Software