Tamron 18-300mm F3.5-6.3 Firmware 2 Released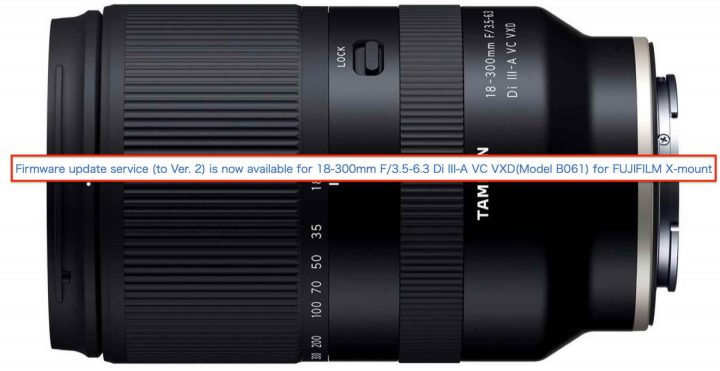 The shortage on the Tamron 18-300mm f/3.5-5.6 is slowly coming to and end. Many of fellow X shooters already have one in their hands.
Well, if you are one of those, then you should know that Tamron has release a firmware update.
Tamron 18-300mm f/3.5-6.3 FW 2 – download here
The operability of the focus ring during manual focus has been improved.