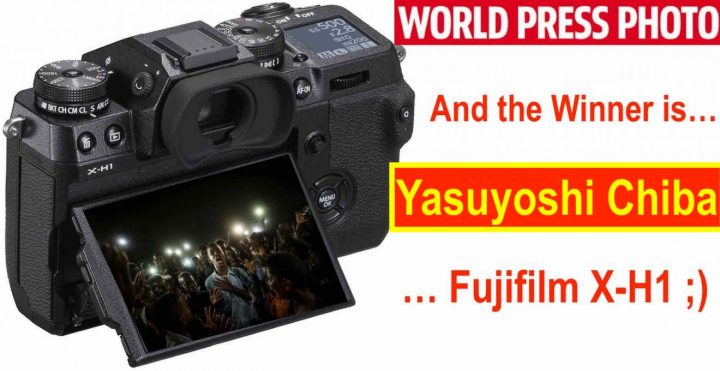 Ok, this is a mandatory update to our previous post World Press Photo Award post here.
In our previous article, based on the statistics made by thephoblographer, we reported how most of this years's award winners used Fujifilm and Nikon cameras. ThePhoBlographer writes:
The big winners are Fujifilm and Nikon in terms of camera manufacturers.
More specifically, these were the Fujifilm cameras used: Fujifilm X-H1, X-T3, X-Pro2, GFX100, X100F, X100T, X100S, X100, X-T10)
I was thrilled about it, and reported about it here. And I trusted the great guys over at thephoblographer, who keep delivering great content for the photography community. Honestly I didn't check it by myself, as today its my birthday, and I have a day planed with my wife at home, cooking and (a bit) drinking ;).
But it turns out, as our fellow FR-readers noticed, the real statistics are a bit different than the one shared at the thephoblographer.
Fujifilm and Nikon are still strongly represented.
In fact, the most prestigious award for the best "General News" image was taken by Yasuyoshi Chiba with his Fujifilm X-H1.