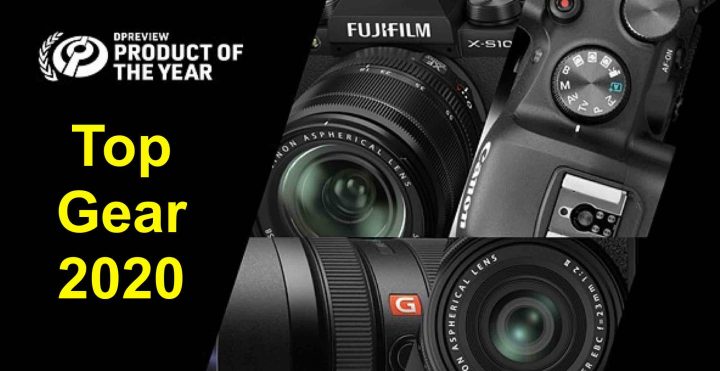 Best Gear 2020
DPReview awarded the best gear of 2020.
Lots of what they say makes sense, but I don't really agree with everything. For example, the Fujifilm X-T4 is second in the mid-range ranking behind the Canon R6, which costs $800 more. For me, the Fujifilm X-T4 is so much better value for money.
Worth to notice, Canon grabs some of the most prestigious top spots, which in the past were usually in solid Sony hands.
And to me totally unsurprising: the little and affordable Fujifilm X-S10 is not only the best entry level camera, but it also grabs the second spot as overall top product 2020.
I am saying it since I've shared the first rumors: Fujifilm is doing lots of things right with the X-S10. If you don't need weather sealing or 2 SD card slots, it's by far the best value for money camera you can buy.
Last but not least the glorious Fujifilm X100V, frankly without any competition in the fixed lens compact camera segment.
What I do not get is the lack of any GFX lens. Not only the Fujinon GF30mm f/3.5 or Fujinon GF45-100mmF/4 have not been awarded, but they did not even enter the shortlist of candidates.
In my opinion the GF lenses would have highly deserved a top spot. But I guess the GFX system is not really on DPR's radar due to rather limited market share, and it's easier to award gear that is also a big hit at the box office.
Let's go through the list.