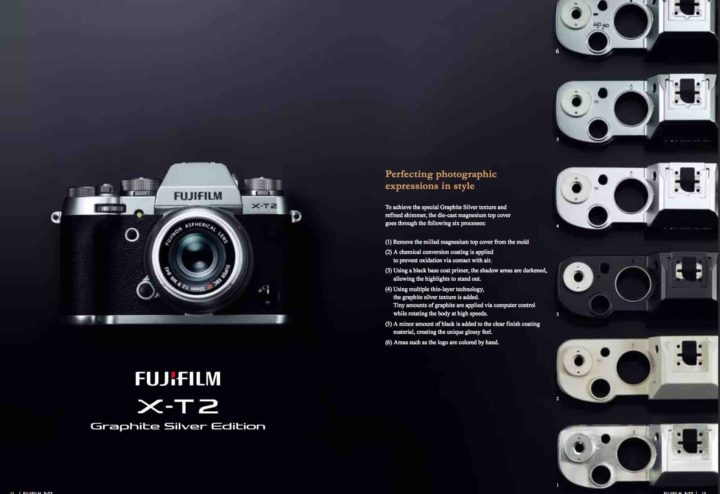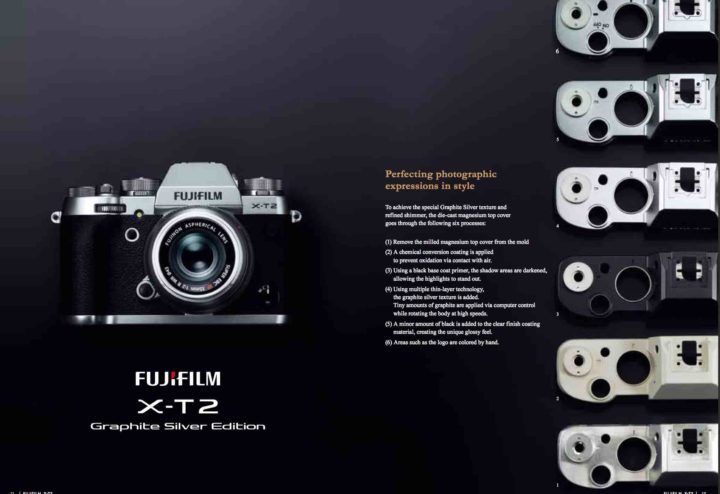 Fujifilm Silver Graphite X-T2 & X-Pro2 Catalogue
Fujifilm just update it's Flagship Catalogues, that now include the new silver graphite X-T2 and graphite X-Pro2.
Graphite X-Pro2 Catalogue – click here
X-T2 Catalogue (which now includes the silver graphite version) – click here
Both graphite special editions have just been announced today. You can see the press release and also some promo videos in this post.
Graphite Silver Fujifilm X-T2: USA: BHphoto / AmazonUS / Adorama
Graphite Fujifilm X-Pro2 + XF23mmF2: USA: BHphoto / AmazonUS / Adorama