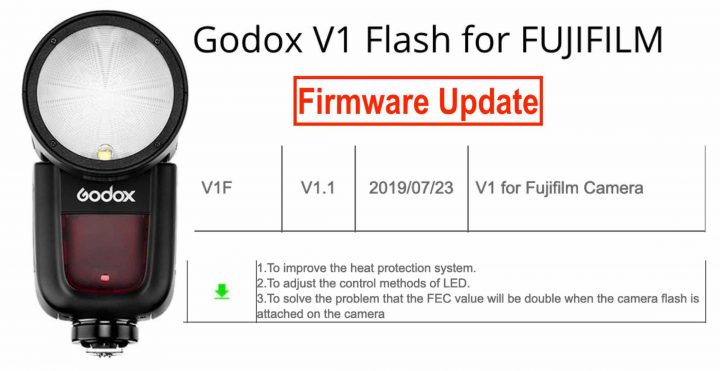 The Godox V1 firmware 1.1 has been released on July 23.
To improve the heat protection system.
To adjust the control methods of LED.
To solve the problem that the FEC value will be double when the camera flash is attached on the camera
You can access the Godox firmware download page or directly download the .rar file here.
I remind you that the new Godox G3 firmware upgrade software is now available and is finally compatible with MAC.
GET THE NEWS FIRST on FujiRumors: Facebook, Flipboard, Instagram, RSS-feed, Youtube and Twitter