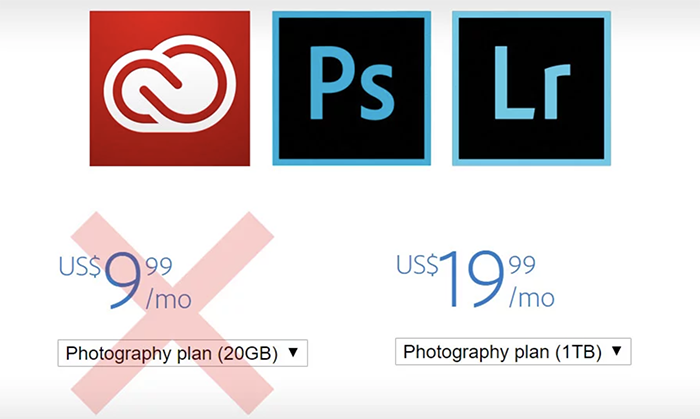 UPDATE: Adobe put the plan back on their website. Some users told FR here, that in EU the basic plan does not include Photoshop anymore.
Adobe just removed the $10/month basic plan. The minimum new customers have to pay now is $20/month!
It will be yet another profit record year for Adobe, but also another one where they annoyed quite some more customers.
Luckily Capture One Pro 12 is still 50% off. The deal should have been expires, but it still live. No idea for how long at this point.
via petapixel