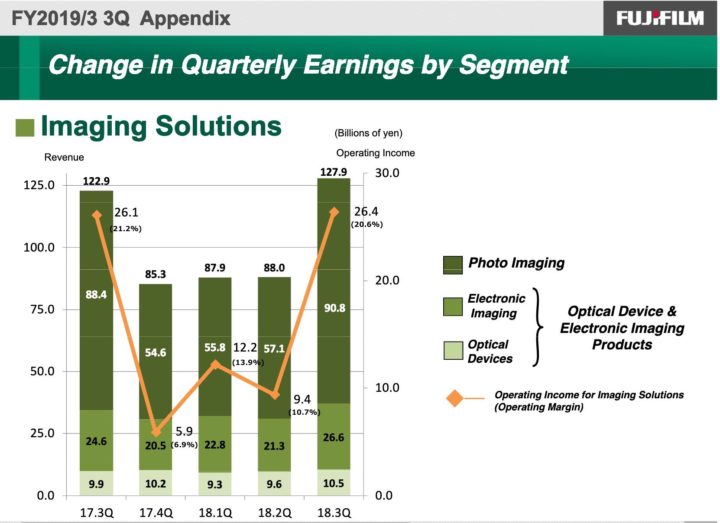 Fujifilm published the results of the 3rd quarter for fiscal year 2019, an important quarter, since it includes the Christmas season.
We will get the report for the full fiscal year 2019 (1 April 2018 – 31 March 2019) sometimes in April 2019.
It's once again an Instax domination, with 8.5 million Instax products sold in 9 months. Sales for the FUJIFILM X-T3 were favorable. No other camera is mentioned.
The overall conclusion: