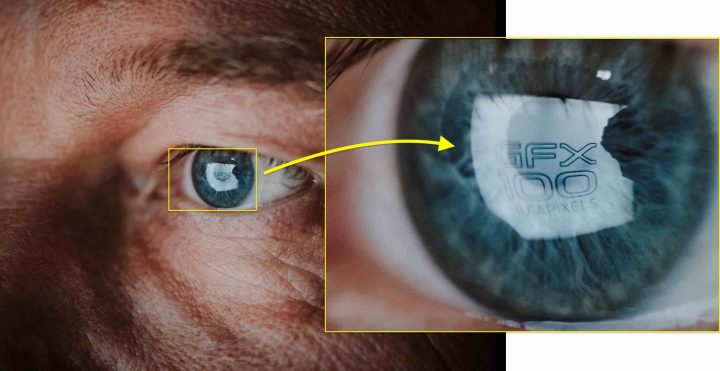 Fujifilm GFX100
The Fujifilm GFX100 is about to ship, and what we have for you is one last glorious Fujifilm GFX100 roundup, before it starts falling into hands of mere mortals (with pockets a bit bigger than mere mortals ;) ).
The Slanted Lens tested the Fujifilm GFX100. Problem? They didn't use the latest firmware that adds support for phase detection AF on GF lenses, and Lightroom still officially marks the GFX100 as preliminary supported. Sadly this makes every review so far incomplete.
With that said, here is what they think about the GFX100 (video below).
details are amazing
in medium format at f/2 you have so just very little DOF
dynamic range test
at -5 EV he is still able to recover the hightlights with no problem
he thinks it could have been underexposed for at least two more stops, and he'd be able to recover that
at +1EV he is able to hold the highlights, with just a little bit pink color shift
at +2EV the highlights are gone, with yellow color shift
at +3EV the details are gone, skin tones are yellow
at +4EV it's basically blown out. No way to recover that image
if you work in very contrasty situations, this camera will work extremely well, because of amazing shadow recovery
pretty amazing dynamic range
ISO test
ISO 100 very clean
ISO 200 there is a little bit of grain
ISO 400 also a little bit of grain
ISO 800 grain builds up more
ISO 3200 grain starts to become very pronounced
ISO 6400 major grain. He thinks it's unusable for stills
ISO 12,800 becomes pixelized
ISO 256,000 grain is extremely strong
He'd not go over ISO 400 for clean images in stills and in general up to 1600. For video up to 3200
even at higher ISO, the colors remain consistent, no shift
Autofocus
in stills he is not as impressed as he hoped for [I noticed when the subject was far away, the tracking was not so reliable, but more close, super sharp. I personally wonder about his AF settings. Also, pre-production, you know :)]
in video holds the focus well on the subject, and AF is as good as anything else on the market
IBIS
Impressive. Might be a great camera to put on a drone
And More
Fujifilm GFX 100: B&H Photo, AmazonUS, Adorama, Focuscamera, CalumetDE, ParkcamerasUK, JessopsUK, PCHstore
The GFX Community
Follow FujiRumors: Facebook, Flipboard, Instagram, RSS-feed, Youtube and Twitter
GFX100 Cameralabs Podcast & More