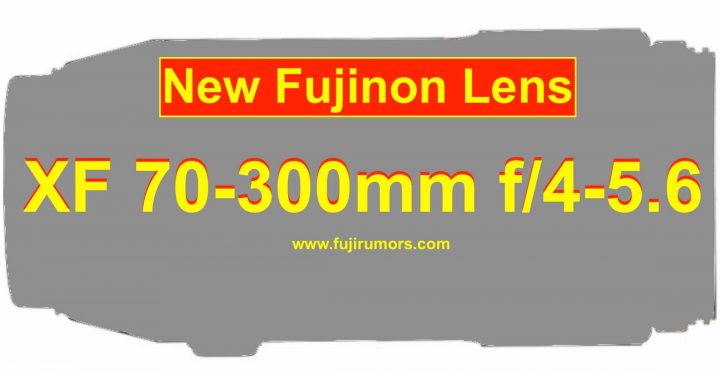 Hey there,
If you follow FujiRumors regularly, you will know about the rumor we shared back in March, saying that Fujifilm is working on a Fujinon XF70-300mm lens.
Many of you asked me which aperture range it will have.
Well, today I can finally disclose it.
Fujifilm will release a Fujinon XF 70-300mm f/4-5.6 lens.
Now, not sure if you remember, but over 1 year ago here, Fujifilm publicy asked the Fujifilm community, which lenses they should make next.
Among the options they offered us to vote, there was a Fujinon XF80-300mm f/4.5-5.6.
Personally I am very happy to see them going for lens slightly wider (70mm instead of 80mm) and faster (f4 instead of f4.5). I prefer it even more than a constant f/4 lens, as that one would be bigger, heavier and more expensive.
I hope Fujifilm will be able to keep it rather compact, like the Sigma 100-400mm.
But I'd love to hear what you guys think, so you can vote the survey down below.
I think this super-telephoto lens fits perfectly in the lens lineup, as a natural follow up the XF16-80mm f/4.
FujiRumors is on Patreon, Facebook, Instagram, RSS-feed, Youtube, Flipboard and Twitter

Loading ...
Our Owners Groups
Our Facebook Pages