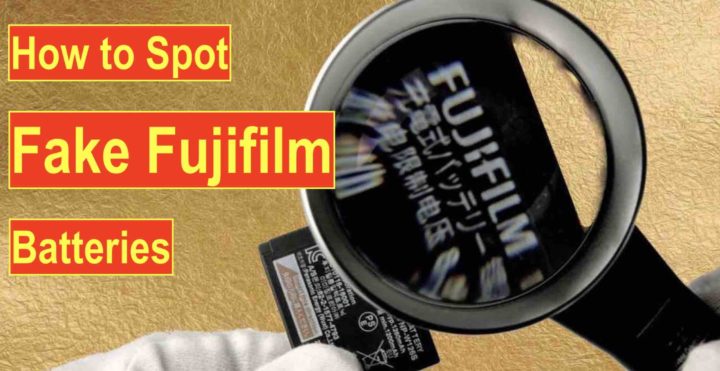 Fujifilm NP-W126S Battery Counterfeits
Let's talk about counterfeits, an age-old problem, as also the recent fake SanDisk SD-cards scandal at AmazonUS shows.
Now, there will always be those, who make a cheap imitations trying to suck a few dollars from your pockets. So we better learn to recognize fakes.
In case of the above mentioned SD-cards, this AmazonUS customer explains here what's the difference between the original and the fake SanDisk SD-card.
In the Fujifilm world, one of the counterfeit products you might encounter are fake Fujifilm NP-W126S batteries.
The Guide