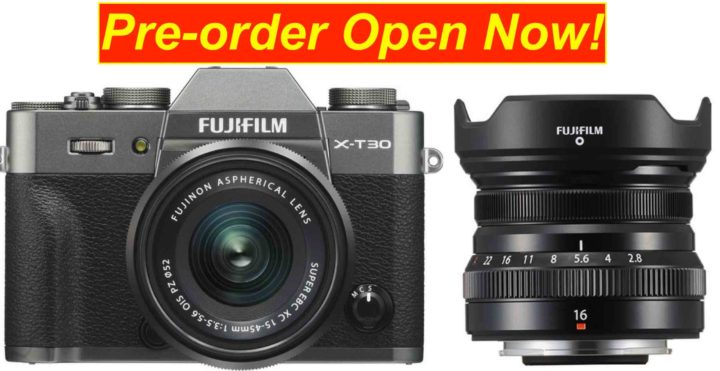 Pre-order Open
The Fujifilm X-T30 and Fujinon XF16mm f/2.8 are now available for pre-order.
The Fujifilm X-T20 is, according to Fujifilm managers, the best selling X series camera. The Fujifilm X-T30 surely has all the potential to continue this success story.
You can now pre-order the Fujifilm X-T30 with any Fujinon F/2 prime and save $300! This means the XF23mmF2 would cost you $149, the XF35mmF2 $99 and the XF50mmF2 $149! The deal expires at Fujifilm X-T30 release on March 20.