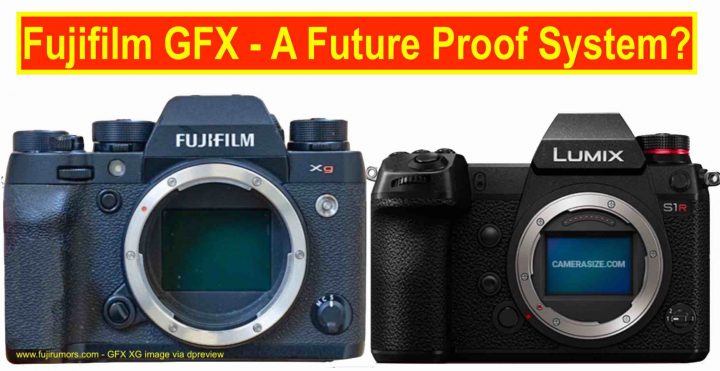 The Future of GFX
And then it became clear to me: Fujifilm medium format has a glorious future ahead. :)
Just two thing before we start:
Tony Northrup shared a video (see below), where he didn't sound very confident about the GFX future. I thought about it, and the result is the article below
This article is based on the assumption, that in future only higher end cameras are 100% safe from the smartphone attack, since professional photographers won't ever switch to smartphones for their Pro work
2 minutes reading time (or just 15 seconds if you jump directly to the conclusions ;) )
Fujifilm 2016 – The Statment
In 2016, Fujifilm Managers Makoto Oishi and Fuji Guy Billy said in this interesting interview:
When the global shutter sensor comes to be, it will be a big change just to the whole camera industry, taking away all the limitations of current electronic shutters. […]

If the GFX has global shutter, so we can imagine something new. A smaller body.
So let's talk about it.