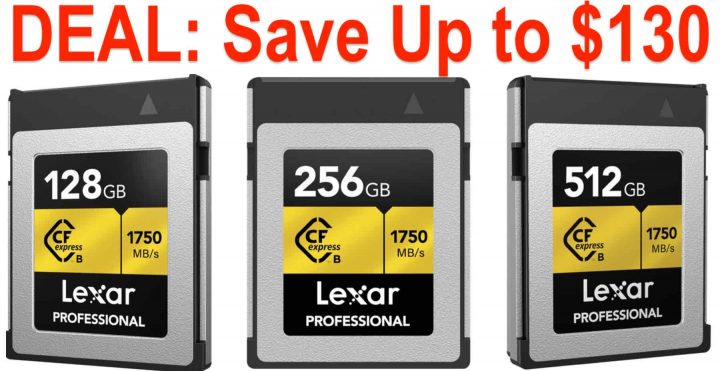 We just shared an article about the officially top recommeded CFexpress TypeB cards by Fujifilm and we saw that while many cards will work fine, not all of them will unlock the full potential of your Fujifilm X-H2S.
In fact, there are some that can't record 6K/4K, other can, but not in ProRes, other have limited burst duration.
Only these four cards Fujifilm has tested actually can do it all at its best: Delkin Black, ProGrade Cobalt 1700R, Lexar Gold and Lexar Diamond.
Well, I noticed that one of them is actually in offer until June 11: