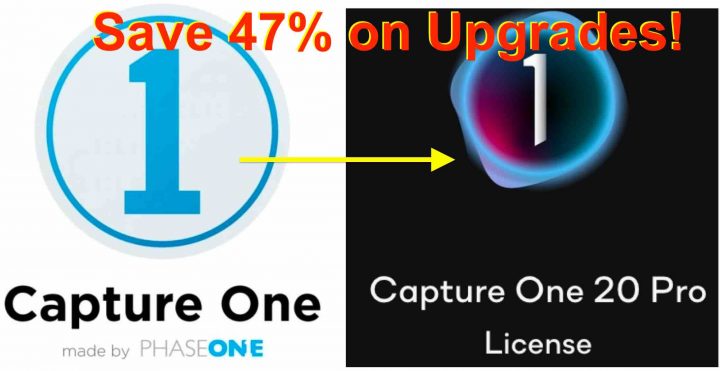 FR-reader Marc is a Capture One 11 for Fujifilm owner and he was looking to upgrade to the latest version of Capture One 20.
But given the upgrade price of $109 he always hesitated.
Then he noticed the Capture One Super Deal, that ends today.
He wrote me, that instead of upgrading for $109, he just bought the full Capture One 20 Fujifilm perpetual license for $58! This means he saved 47% compared to making a regular upgrade.
Here is what you have to do:
click on the following pages (depending on which version you want): Capture One 20 Fujifilm or Sony or Nikon
buy the perpetual license of Capture One 20 of your choice
insert code "JR6B-BNTW-ISI1-6WUL"
insert the email of your existing Capture One account (no need to create a new account) and pay
As you can see from the screenshot below, Marc now simply owns both software as perpetual license.
That's a sweet deal, too… and it ends today!
But when today?
Well, as a EU based company, usually Capture One refers to the EU time, which means that midnight here is 6PM New York time, so if you are interested, you better do it before 6PM New York time, to make sure you'll get the deal.
If you do not own own Capture One, and buy it for the first time, then the savings are as high as 55% or 50%, depending on the code. Here is the overview:
Luminar 4
And there is also this special 4th of July deal (runs worldwide): You pay $57 only for Luminar 4 using our code "FUJI" at checkout.