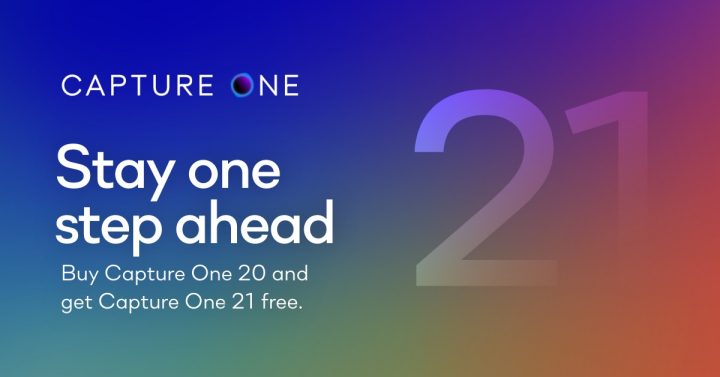 Not Yet on Capture One?
Everybody who purchases Capture One 20 perpetual license now, will get the next version 21 included for free.
Already Have Capture One?
If you already own Capture One, here are some Capture One 21 deals for you.
if you own an older Capture One version (ver. 12 or older), you can now upgrade to Capture One 20 and you'll get a free upgrade to Capture One 21 as soon as it released
if you own Capture One 20 already, you can pre-order Capture One 21 with a 20% discount using code "PREORDER2020"
How to access the deal:
Login to Capture One
Go to the upgrade page and enter your license number
Upgrade to C21 and get the 20% discount using the checkout code "PREORDER2020"
If you pick the second option (pre-order with 20% discount), you'll also get a Sample styles pack for free. This pack will include 5 styles out of Capture One's most famous collections (Beyond Film, Beyond B&W, Film, Seasonal, Latitude – Sunbound).
You can get Capture One 20 here and upgrade here.
Capture One 21 Sneak Peek Video