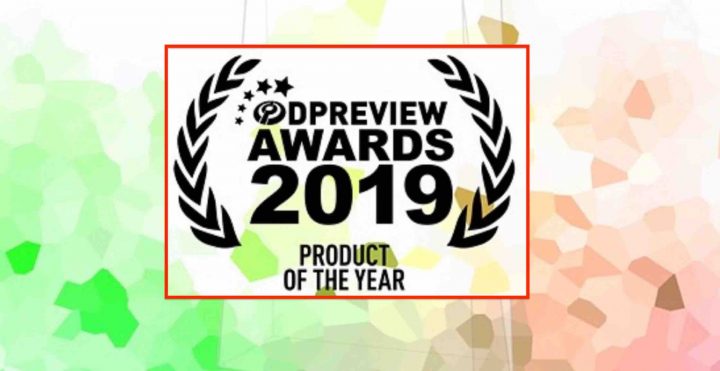 Best Gear 2019
DPReview declared their products of the year 2019.
When it comes to the overall best product, the Sony Alpha a7R IV beats the Fujifilm GFX 100.
On the other hand, the Fujifilm GFX 100 snaps the "best innovation award", showing that Fujifilm is doing something special with its medium format line, and, as opposed to Tony Northrup GFX pessimism, I explained in this popular article why the GFX system has all the potential to break through in future.
Now back to the best of.
A pleasing surprise is the Fujifilm X-A7, a line that has been widely ignored on the web so far, but finally finds a spot in the sun, as the second best entry level ILC after the Canon EOS M200.
Check out the full ranking down below.
DPReview product of the year, 2019
Fujifilm GFX 100
Pro wedding and event photographers, portrait and lifestyle shooters, and even a certain type of videographer have kept the GFX 100 on more or less continuous backorder since it was released. You may not need 100MP, but some people do. And the GFX 100, with Fujifilm's range of excellent GF lenses, makes 100MP shooting practical and enjoyable.
DPReview innovation award
Fujifilm GFX 100
While very little about the GFX 100 is new or unique to this model, what counts is how all the ingredients are mixed together. The addition of in-camera stabilization, impressive video capture and hybrid on-sensor PDAF to the medium format world makes the Fujifilm GFX 100 among the most capable and most innovative cameras out there.
Fujifilm has been working hard to democratize digital medium format for a couple of years, but with the 100 megapixel GFX 100, the company completely changed our understanding of what a medium format camera could be.
Best high-end ILC
Best midrange ILC
Best entry-level ILC
Fujifilm X-A7
"a significant camera for Fujifilm, and a great all-round option for beginner photographers in general. Significant for Fujifilm because it's the company's first entry-level offering that has really impressed us"
Best consumer stills / video camera
Best compact/fixed lens camera
Best prime lens
Best zoom lens
Best accessory
Best smartphone camera
Read the full article and the motivation behind each choice at DPReview
*** FEED YOUR FUJI ADDICTION ***
Follow FujiRumors on Facebook, Flipboard, Youtube, Instagram, RSS-feed and Twitter.
Rumors and Discussions

Stay in the Loop