Surprise: New Fujinon Prime Lens Not Yet on Roadmap Coming Next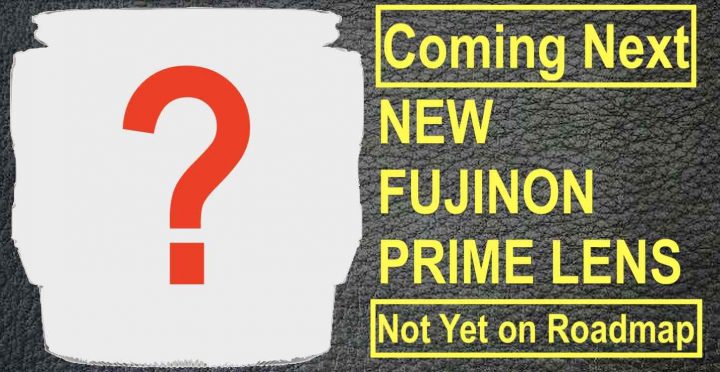 New Fujinon Lens
If you look at Fujifilm's latest X mount roadmap, you'll notice only one lens listed there, that has not yet been announced: the Fujinon XF33mm f/1.0.
But if you were thinking, that being the only lens on the roadmap, it will be also the next one, then you were wrong.
In fact, according to our trusted sources, the next lens Fujifilm will launch for the X system will not be the Fujinon XF33mm f/1.0, but another prime lens, that is not yet listed on the official roadmap.
What could it be?
Well, Fujifilm officially asked us which lenses we would like next, and they offered us several options to vote for.
When we did that last time, Fujifilm took 1:1 your suggestions, and delivered exactly what the FujiRumors community asked for.
This time 16,500 of you voted our massive survey. Check out the results here, and let's hope Fujifilm listened again.
Follow FujiRumors on Facebook, Instagram, RSS-feed, Youtube, Flipboard and Twitter.
Rumors and Discussions

Stay in the Loop