Steelsring Nikon to Fujifilm GFX AF Smart Adapter Firmware and Autofocus Improvements for GFX100 Coming in Q1 2020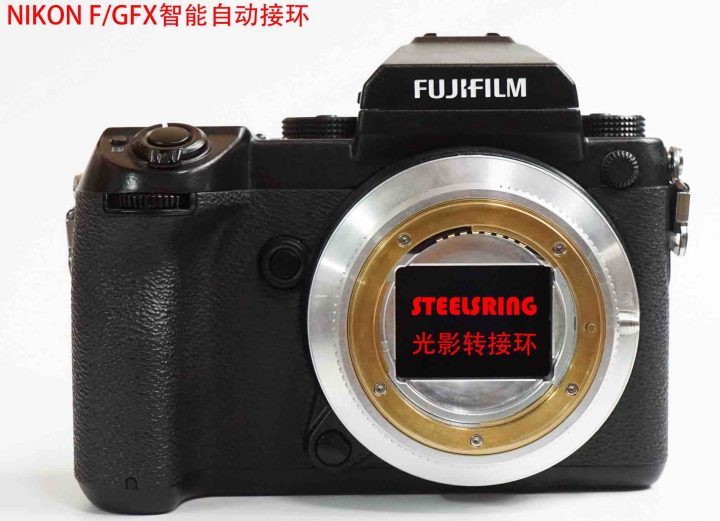 Steelsring has posted an update regarding its recently released Nikon F to Fujifilm GFX autofocus adapter.
1) Contrast based AF support to F-mount compatible type G, E and AF-P lenses
2) Auto aperture control for type E lens
3) Manual aperture lever for type G lens, real-time aperture control , nonadjustable from camera body, only the current max aperture is displayed in camera.
4) Full EXIF recording for supported lenses
5) Type D lens is not supported, AF is impossible with this adapter,EXIF is recorded.
6) Lens VR/OIS support
7) Support 35mm format mode of GFX
8) F-mount lenses AF performs better than EF lenses on GFX due to different AF driving mode.
Also, they say:
BTW: A high AF performance FW update will be available in Q1, 2020 for FUJIFILM cameras , especially for GFX 100s and latest FX cameras
It's unclear if he refers to further improvements to the adapter, or to a Fujifilm firmware improvement for Fujifilm GFX100.
Check out all details at Steelsring here.
2020/01/04 Steelsring EF-NZ v1.03 Firmware Update, improved lens compatibility and EXIF info recording, download it here, for details see release notes.
Fujifilm GFX 100: B&H Photo, AmazonUS, Adorama, Focuscamera
The GFX Community
Follow FujiRumors: Facebook, Flipboard, Instagram, RSS-feed, Youtube and Twitter