Sigma 18-50mmF2.8 for Fujifilm X Coming December 2022 (and Prime Lenses in April)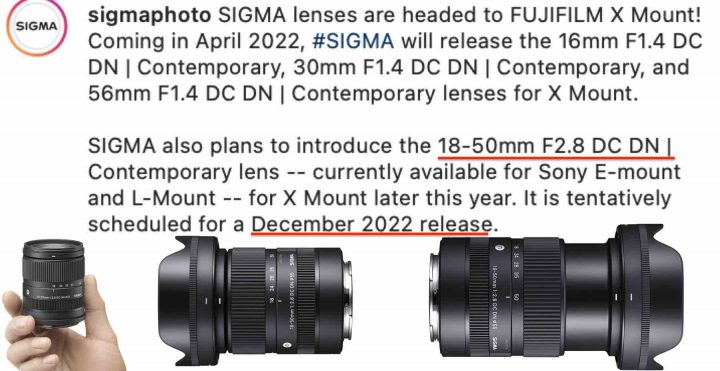 An update to our previous post.
According to Sigma USA, the Sigma 18-50mm f/2.8 DC DN Contemporary lens will be released in December 2022. That's at least their target.
SIGMA also plans to introduce the 18-50mm F2.8 DC DN | Contemporary lens — currently available for Sony E-mount and L-Mount — for X Mount later this year. It is tentatively scheduled for a December 2022 release.
For the lastest Sigma X Mount announcements make sure to check out our live blog coverage here.
The new X mount prime lenses announced today will ship in April.
via Sigma USA