See how Fuji Cameras (including X-Pro2) and Lenses are Made! – (TheVerge inside the Sendai Factory)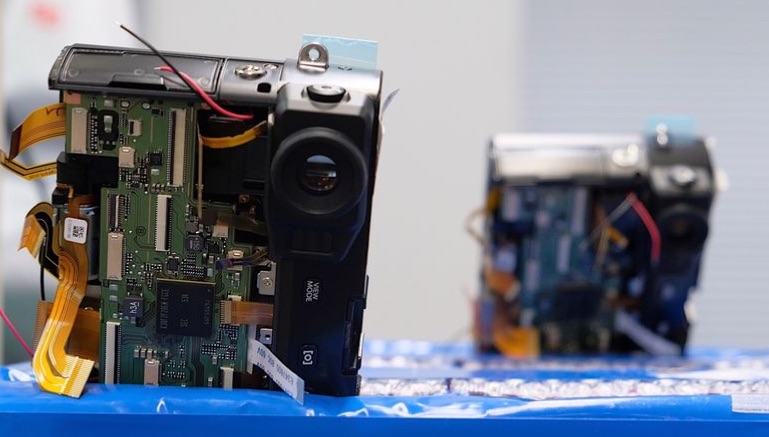 The Naked X-Pro2
Check out the excellent article on The Verge that goes inside Fuji's X series manufacturing process in the Japanese Sendai Factory. Very interesting.
Read Rico's highly praised comprehensive X-Pro2 First Look here
Pre-order Options
Win Now $1,699 with Fujirumors & BHphoto

Fujifilm X-Pro2: USA: BHphoto – Win $1,699 by pre-ordering at BH via FR* / AmazonUS / Adorama / EUROPE: AmazonDE / AmazonUK / WexUK / PCHstore / AmazonITA / AmazonFR / AmazonESP /   AUSTRALIA: CameraPro
* pre-order the X-Pro2 (body or kit) at BHphoto using the FujiRumors shoplink and you'll already have entered the sweepstakes. The lucky winner will get an Amex gift card pre-valued at $1,699.00. By joining this Sweepstakes, you agree with the Full Terms and Conditions. More detailed description of the Giveaway here.
Fujinon XF100-400: USA: BHphoto / AmazonUS / Adorama / EUROPE: AmazonDE / AmazonUK / AmazonITA / AmazonFR / AmazonESP / PCHstore / WexUK / AUSTRALIA: CameraPro
Fujifilm X70: USA: BHphoto / AmazonUS / Adorama / EUROPE: AmazonDE / AmazonUK / AmazonITA / AmazonFR / AmazonESP / PCHstore / WexUK / AUSTRALIA: CameraPro
Fujifilm X-E2s: USA: BHphoto / AmazonUS / Adorama / EUROPE: AmazonDE / AmazonUK / AmazonITA / AmazonFR / AmazonESP / PCHstore / WexUK / AUSTRALIA: CameraPro