RUMOR: New Firmware with Improved AutoFocus for X-T1 coming in May (New Source)!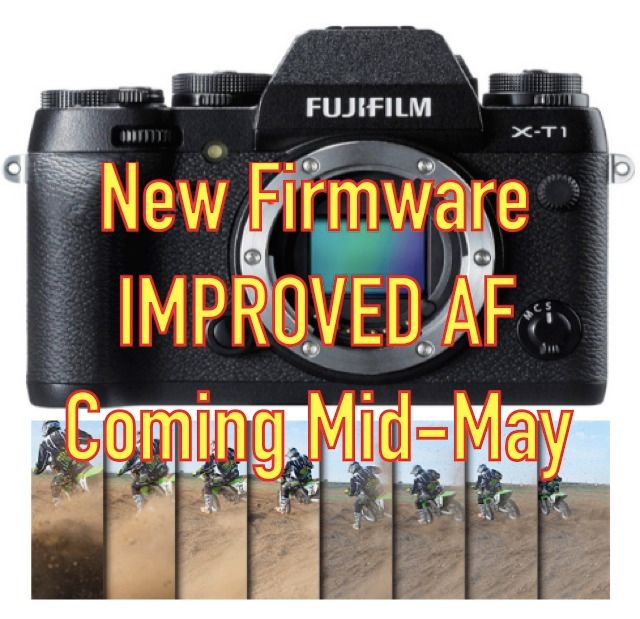 According to a new source, there will be a new firmware coming soon for the X-T1, which will improve the AF-performance. When exactly will it come? The source says that it could come as early as next month and that at the moment the release is set for Monday, 11th of May.
Firmware releases are very tricky, as postponements are possible in any moment (remember X100 firmware update).
Get Your FUJI X-SHIRT here in USA and here in Europe & CO.
Learn more about the 100% Fair Trade Chartiy X-shirts here