RUMOR :: Fuji X100T Successor still with 23mm lens! (SRP)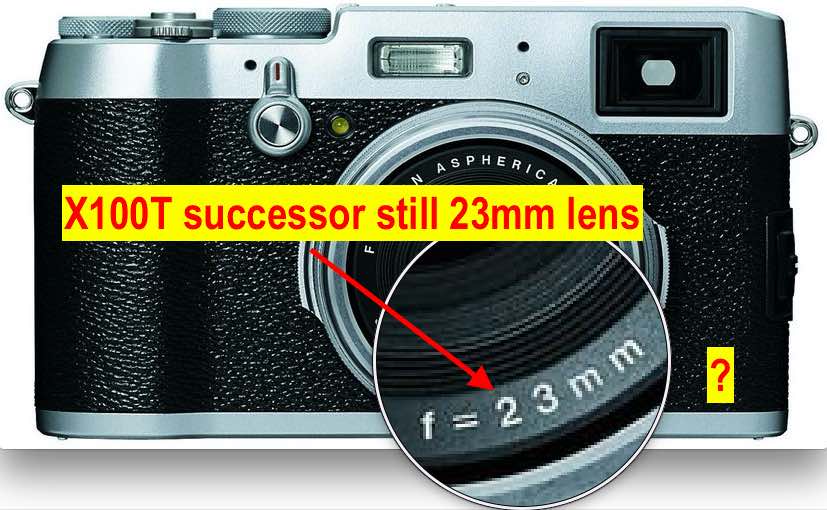 [wysija_form id="1″]
_ _ _
In the past I've shared an anonymous rumor, which said that the X100T successor will have a 18.5mm lens (28 equiv.). Well, I have to correct that now, since, according to a source right in the past, the X100T successor will still have a 23mm (35mm equiv.) lens.
And looking at the Poll results, that's a good news for most out there.

Loading ...
.
But does this mean it will be the same lens of the X100, X100S and X100T? I don't think so. While the X100T successor will keep the classic 23mm focal length, a SRP told us here that Fuji is designing a new lens. And considering that the camera will very likely feature the new X-TransIII sensor (rumor here), it makes perfectly sense to me… new sensor – new lens.
That's if for now… stay tuned for more rumors :-)
have a great day,

Fuji X Forum, Facebook, RSS-feed and Twitter