Pergear 10mm f/5.6 Fisheye Lens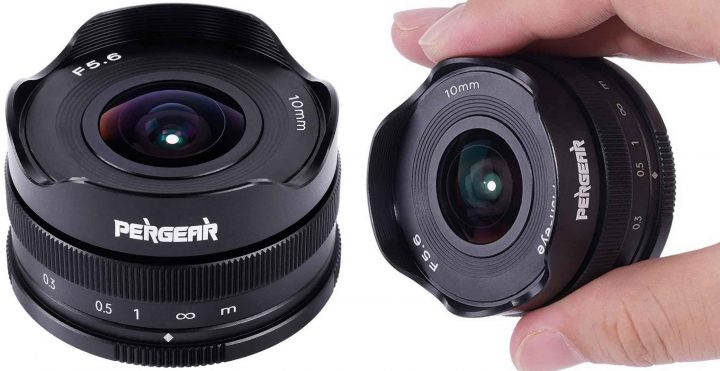 The new Pergear 10mm f/5.6 Fisheye Lens has just been released and is now available at AmazonUS here.
Solid Metal Construction: Lightweigh and compact, this lens is full metal built with weighs only 100g.

Wide-Angle Manual Fisheye Lens: Providing a 172º angle of view, it is perfect for exploring the creativity of wide-angle lenses by distorting and exaggerating normal perspectives, it's a great lens for close-up shots and fun portraits.

Multi-layer coating: The front lens has a multi-layer coating, to suppress flare and ghosting for greater contrast and color fidelity when working in strong lighting conditions.

Built-in Lens Hood: The built-in petal-shaped lens hood provides some protection for the lens but more so, helps to prevent stray light from causing flare.

Kindly note: the manual focus lens can't be recognized by the camera automatically, please change the camera setting to "Shoot without lens" before using this lens.
Pergear 10mm f/5.6: AmazonUS / AmazonDE / AmazonUK / Pergear