One Year Later: Fujifilm GFX100S in Stock (but Only 2 Left)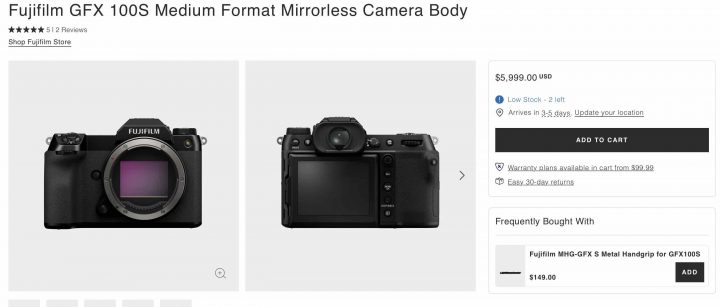 On the 26th of January 2021 my son was born.
On the 27th of January 2021 the Fujifilm GFX100S was announced.
Fast forward to the 29th of January 2022, and you can find the staggaring number of two Fujifilm GFX100S in stock at Moment.
One year later, the GFX100S is still a rare good on the market.