Nissin: New Firmware for HSS on X-T2/Pro2 Coming "at a Later Date" + Air 1 Commander in November ** HSS with Cactus Beta Firmware (VIDEO)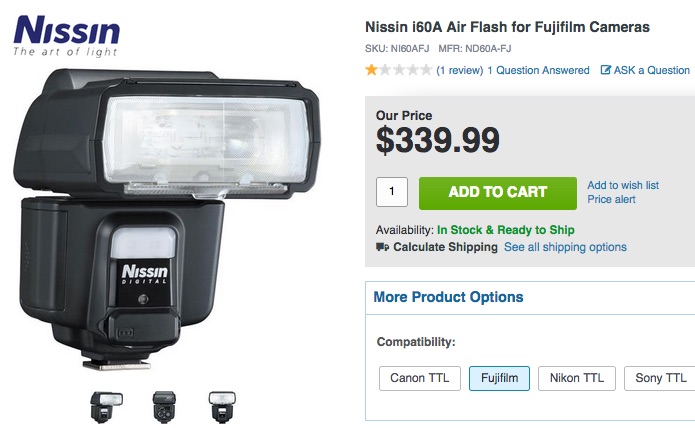 If you follow FujiRumors regulary, you'll know that the Nissin i60 is in stock since mid September. You can find the Nissin i60 at Adorama, AmazonUS and BHphoto.
One of the issues, though, is that with the X-T2 (and the X-Pro2 FW 2.0) Fujifilm introduced new flash protocols (read also Fujifilm & Flash, The State of The Art here). This means that flashes like the Nissin i60 need firmware udpates in order to work properly.
Well, apparently Nissin is working on it. If I got the google translated version right, Nissin just said in an official press release to the Nissin i60 launch in Japan here (via dc.watch), that they are working on a firmware udpate, in order to unlock the HSS feature.
"[google translated] Regarding the for Fujifilm, with FP flash (high-speed synchro) non-compliant at the moment, is scheduled to correspond by firmware updates at a later date.
In addition, NAS commander "Air 1" Fuji Photo Film for Four for the Thirds, is expected to release November."
Regarding the Nissin i40, FR-reader Fujica explains that "you will need to send your flash to the distributor for the update as the i40 does not have a USB port."
As shared here on FujiRumors back in September here, Cactus is also working on a new firmware and you just have to drop them an email to get access to the Beta Firmware. ZedProMedia did it, and shared his feedback on his youtube channel here.