Nissin i40 Tests Photos & Review at thephotographyhobbyist & colinnichollsphotography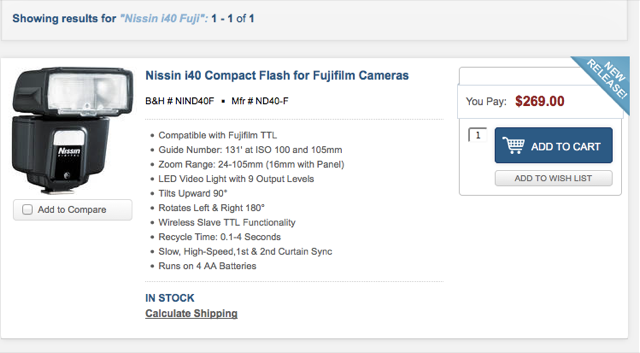 It was a long wait for the Nissin i40 to be in available also for Fuji X cameras. The delivery has started in Asia at the second half of November, then in EU, and finally also in USA (In stock at BHphoto, AmazonUS (via thrid party) and Adorama).
We now have some first samples and reviews about this new flash for Fuji X.
1) colinnichollsphotography says in the conclusions that:
" overall it's a great piece of kit and really fun and easy to use. I've just completed a wedding using this flash and it was great, used mostly in manual in place of my usual Yongnuo's the lighter option is much better, images to come soon."
2) Some more samples here at thephotographyhobbyist.
"I'm very impressed with the build quality and features (having used Nikon flashes in the past). I'm also happy to see it comes with a built-in diffuser , bounce card, pouch and flash stand."
NOTE: X-T1-owners, who plan to buy the Cactus V6 flash trigger with TTL Pass-Through will be disappointed, because the Nissin i40 will not work in TTL Pass-Through on the X-T1/ V6. You can read more at cactus-image. (thx "angry X-T1-V6 user")