Nissin Developing Fujifilm Compatible Ultra-High Heat Resistance Strobe + Phottix Ares II Flash Trigger Available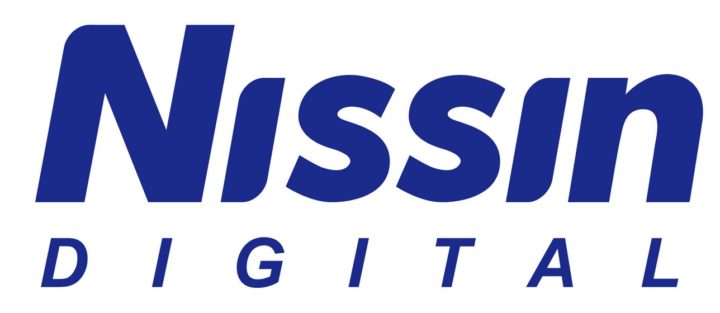 NEW NISSIN FLASH
Nissin is developing next-generation ultra-high heat resistance strobe with specially designed quartz tube to mark the new industry standard.
Nissin Japan Limited (Chairman Mr. Goto Chikara) proudly announces the development of next-generation ultra-high heat resistance and durable strobe, equipped with specially designed quartz tube. This new strobe is a successor of the high heat resistance ""Nissin MG8000 Extreme flash" that discontinued in 2015.
The next-generation strobe is expected to feature with high guide number, and equip with the Wireless 2.4Ghz Nissin Air System. Also it will be compatible with Fujifilm, Sony, Micro Four Thirds, Canon, and Nikon cameras.
The new strobe information including product specification, availability and pricing are expected to release in Jun 2017.
Related Article: Nissin Announces Air 10s Advanced Wireless TTL Strobe Commander also for Fujifilm
via Nissin
Phottix Ares II
Push READ MORE
Phottix Ares II Available at Adorama – AmazonUS

The Phottix Ares II Flash Trigger – 16 Channels of Awesomeness
Welcome to the family
Introducing Phottix's newest budget-friendly flash trigger system – the Phottix Ares II. The transmitter and receiver system boasts the latest technology and is perfect for manual shooting with studio lights or hot shoe flashes. Better yet: The popular original Phottix Ares system was a standalone product within the Phottix ecosystem – not so for the Ares II. The Phottix Ares II will join the Phottix ecosystem and be compatible" with other Phottix products.
Features:
• Transmitter and Receiver with LCD display
• 16 Channels (Strato II compatibility on channels 1-4)
• 4 Groups, A-D
• Digital ID Codes (0000 – 9999)
• 150m Range
• Compatible with other Phottix products*
The Ares Wireless Trigger took the world by storm when it was released in 2012 the Ares was a simple and affordable way to use off-camera flash. The Ares transmitter and receiver units were popular and lauded by some of the biggest names in the industry for its design and reliability.
More Channels and Digital ID:
Pick from 16 channels. The first four channels offer compatible with the Phottix Strato II Receiver – and can be used to trigger Phottix products such as the Mitros+ and Indra series of studio lights with built-in Strato II receivers. Use the Digital ID function for the ultimate in secure triggering – no one can trigger your flashes unless using your four-digit Digital ID code.
Universal Hot Shoe
The Ares II Transmitters and Receivers have been design to be compatible with most major camera and flash systems (including Sony). The Ares II is at home on Canon, Nikon, Sony (MIS), Pentax, Panasonic, Fuji and Olympus cameras and compatible with most hot shoe flashes (triggering from the X-Sync pin)
Phottix Ares II Transmitter Only – Receiver Sold Seperately

Specifications
| | |
| --- | --- |
| Groups | 4 Groups A, B, C, D |
| Transmitter battery | 2 x AA Batteries |
| Attachment | 1/4 tripod lug |
| Dimensions | 92(L) x 46(W) x 41.5(H) mm |
| Channel | 16 Channels |
| Range | Approx. 150m |
| Frequency | 2.4GHz |
| Transmitter Weight | 65g (exclude batteries) |
| Max sync speed | 1/250 sec* |
| Output | Hot Shoe |
| Display | LCD |
via journal.phottix