miXed zone: X-PRO2 Babblings, Capture One 8.2 released, X30 review at DPR, Film Simulations Ep. 3: VELVIA… and more.
At the moment, one of the most liked images at the X-shooter facebook zone
shot taken by Enrique Contreras
check out more here
Keep up voting and sharing your absolute favorite X-shot… and here is how to do it:
1) SHARE & DESCRIBE: go to the Fujirumors facebook timeline and submit your favorite X-shot (and a short description) in the timeline by selecting "Photo/Video" .
2) VOTE & COMMENT: All the images will be displayed at the Fujirumors facebook photostream. You can vote & comment the images there.
_ _ _
You can get the Fair Trade Fuji X-shirts here in USA and here in Europe & CO.
_ _ _
X100/S/T + TCL/WCL
USA: BHphoto / AmazonUS / Adorama / EUROPE: WexUK / PCHstore / AUSTRALIA: CameraPro
Fujifilm X100T video review at AllAboutTheGear youtube /
X100T: Fuji X100s vs Fuji X100T (Almost) at alexanderleaman / X100T review at steves-digicams / X100S: Two Steps to Make the X100s the Best Street Camera at effeleven / How the Fuji X100 Series Changed My Photography at wexphotograhic /
Fujifilm X-T1 + Graphite X-T1
[shopcountry 21553]

Bigheadtaco with A Fuji Guy: Fujifillm X-T1 with XF 16-55mm vs X-E2 with XF 18-55mm at bigheadtaco's youtube
Fujifilm X-T1 — The best of the X – REVIEW at Blunty – DigiDIRECT youtube / Fuji X-E2 vs Fuji X-T1: The Luxury of a Choice at mirrorlessminutes / First date with the X-T1 at creativelondonphotographer / Paris, two primes and the Fuji X-T1 at nicklasurephotography / Why I love and hate my Fujifilm X-T1 at babzowski / Behind the Lens: Square Beach (X-T1 + 14mm) at medium / A year with the Fuji X-T1 at mikecroshaw / Fuji X-T1 captures the Northern Lights in Iceland at martinspencephotography / A Little Bit of Black And White Work With The X-T1 at thewanderinglensman / Road Race with the X-T1, 23mm 1.4, 56mm 1.2 and the 50-140mm 2.8 at chrisharrisonphotography /
other X-series cameras – X30 review at dpreview

X-Transformed? Fujifilm X30 Review at dpreview / XQ2 review at photographyblog / X-E2 + 23mm Full Moon Madness at henrysmithscottage / X-E2 review at weeattogether / X30 makes it into The Top Three Super Slim Cameras at BestBuy / The aftermath of Cyclone Pam on Tanna Island, Vanuatu through the lens if fujifilm (X-E1) at tomrichardsphotography / Light and Color with the Fuji X-Pro1 at shootlighter /
lenses
X-mount lenses
Snow Sleet or Rain – No Problem Fujifilm X-T1 and XF16-55 at brandonremler / Fujinon XF16-55mm F2.8 LM R WR- a working dog worth the money at thistonybridge / Choosing between the Fuji 16-55mm, 18-135mm and 18-55mm at aboutphotography-tomgrill / Fujifilm XF 16-55mm Lens Review at gieseyproductions /Portrait series shot on the Fuji X-T1 with XF 23mm, 56mm and 50-140mm at jonasjacobsson / Fujinon XF 35mm F1.4 R Review at musicphotographer / Fujinon XF 10-24 f4 review at wimarys / Love is the Fuji 35mm 1.4 at richardwoodphotographer / Street Photography PRIME TIME in NEW YORK with the XF 23mm 1.4 at bjornmoerman / Fuji 18-135mm F3.5-5.6 Initial Impressions at photographylife / 18-135 review at slrgear / Fuji 18-135mm WR Lens Review: A very good all-in-one, weather-sealed option for the X-T1 at imaging-resource /
RAW-conversion

Capture one released version 8.2 has been released with Fujifilm X-A2 support. Check it out it here. / post-processing fuji X-trans files in the apple photos beta at tjfelicianophoto / Photo Ninja 1.2.4 review at wimarys / Iridient Developer Fujifilm X-Trans Presets at wimarys /
Switch to the X

Nikon to Fujifilm X: One Year After the Switch at ricklewisphotography /
Acessories / Flash / Adapter / Extension Tubes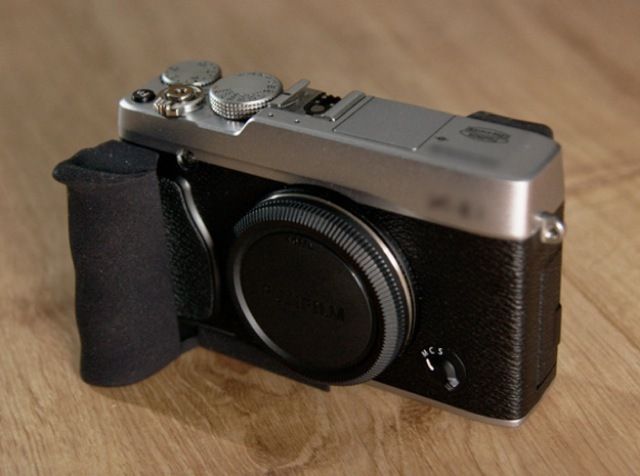 Björn: I am owning an X-E1 and have designed a custom grip via Shapeways which is a bit more affordable than the one offered by Fuji and meets my taste in terms of ergonomics more accurately because it makes the cam feel a little bit more like a DSLR. You can take a look at it here!
Our 10 Favourite Fujifilm X100T Accessories at mirrorlessons / First Impression: Lensmate Fujifilm X100T Thumbrest at rivalsvs / Lee Filters on my Fujifilm X100T at darcymoore / Problems using LEE filters on Fuji lenses at finn-b / Fujifilm Extension Tubes for the X Series at brandonremler / New X-E2 and X-E1 half case at Nucis Leather /
a bit of everything – X-PRO2 Babblings & Film Simulation VELVIA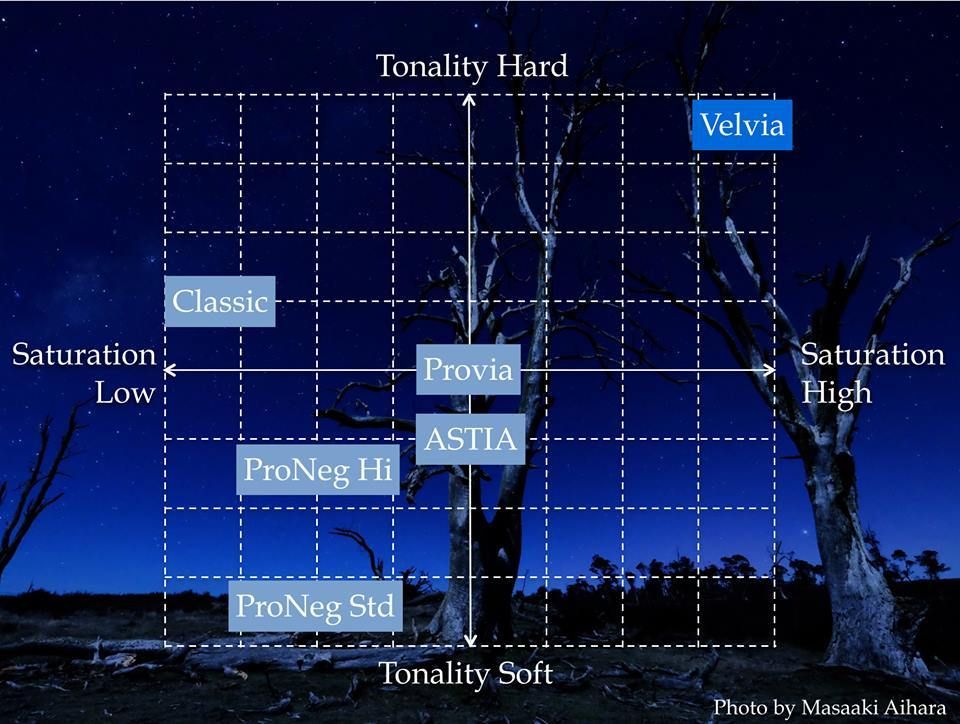 The World of Film Simulation episode #3 VELVIA at fujifilmXworld /
Babblings About Fuji X-Pro2 at olafphotoblog / Chris Weston CP+ 2015 stage talkshow on youtube / What does a pro look for in a photoshoot at jccrafford / Street Photography with the X series at fujilove & Panorama Photography Meets the Fuji X Series at fujilove / 8 tricks to dominate the visual power in your photos at the Spanish site fuji-Xperience (translation) / Interview With… Kevin Mullins at X100C / Luna: "I think. X-Pro1 brass edition is very cool. Painted of Gundam Marker Gold color. Flickr" / Aurora, Fuji, Sony and Fish-Eye at miksmedia / The Death of Kaizen? A Change in Fujifilm's Update Strategy at henrysmithscottage / The Best Mirrorless Cameras According to 30 Expert Photography Bloggers at mirrorlessons /
A little bit of fun
The mirrorless Party 2015 at camerastoreTV