miXed zone: switch to the X, what X-camera should you buy, X-Trans and reviews
XF 23mm pre-order
USA: AmazonUS / BHphoto / Adorama / Pictureline EUROPE: PCHstore / wexcamerasDE / wexphotographicUK
_ _ _
Switch to the X
image courtesy: rileyjoseph.com
Riley Joseph switched to the X. All his DSLR gear is gone, sold: "In my head I was making strange rationalizations for keeping my big dSLR: 1) I need it because of the full frame depth of field. 2) The Fujis are not weather sealed! I need it for shooting in bad weather! 3) With a crop factor I won't be able to go super wide! I need full frame to go wide! 4) I need super fast auto focus. Or I might miss a shot!" Now read his answer to each of these points in his blog post here.
What X-Series Camera Should I Buy?
You're struggling with the same question? Then read this fstoplounge post here… maybe he can help you.

Loading ...
X-Trans
Some quick thoughts about Fujifim's X-Trans Cameras and Software can be read at fujifilmxseries here: "Capture One is the best. Maybe Iridient Developer 2.2 gets more detail (important when you're printing pixels), and maybe others do this or that, but for overall use as a RAW importer / converter / etc., I think Capture One comes out trumps. Overall, I find Capture One processed RAW files look best. […] I haven't noticed anyone writing about the horrible smudged effect at the transitional edges of shadows. I first noticed it before I had bought my X100s, when I downloaded someone's example X-Pro1 files (so, it's not just me doing something odd on import). It looks like someone has taken some nugget (shoe polish) on a brush and dabbed it along the edges of shadows. I've never seen this before, so presumably it is an X-Trans thing. But it is also software compounded, as it is worse in jPegs, worse if soft-proofing and worse in Aperture than Lightroom […]"
X-M1
[shopcountry 13828]
– digitalcamera-hq X-M1 review can be checked out here. From the conclusions: "With the Fujifilm X-M1, it's easy to snap stunning, detailed images. The design, both on the exterior and on the sensor and processor inside, translates into an excellent camera. The X-M1 is really a great all-around shooter—beginners will love the simple automated modes while enthusiasts will have plenty to love about the large sensor and wide range of manual capabilities. But, the mirrorless category is quite competitive. How does the X-M1 compare? The Olympus E-P5 is similarly designed, but uses a micro four thirds sized sensor. […] With the sharp, detailed images and excellent design, the Fujifilm X-M1 is likely the best mirrorless option for under $800 this year."
– The French site focus-numerique.com posted its X-M1 test here (translation). You can download the RAW files of the samples and look at the ISO performance.
– photoxels assigned to the X-M1 with 16-50 the Gold Award. Read why in this review here: "The Fujifilm X-M1 is a camera that I can easily recommend to anyone who wants to start learning about photography. You can start with AUTO and scene modes, but at some time in your learning you will want to take control of the exposure settings, and this is where the X-M1 will make it easy to understand with its twin command dials. For many of you considering a purchase, its outstanding image quality will be the deciding factor for it stands right up there with that of top end DSLRs. All in a beautiful, solid and compact package. Highly recommended!"
– Fuji X-M1 | Lingerie Shoot at Dave Kai-Pipers blog post here.
image courtesy: Dave Kai-Piper
X100S
[shopcountry 12883]
– Pro photographer Matt Ludtke posted his X100S review on his blog here: "The X100s image quality rivals that of DSLRs with APS-C size sensors and even at times that of the full frame cameras like my 5D Mk III.  It has a sharp 35mm full frame equivalent f/2 lens that is even sharp wide open.  Best of all it is small, light weight and you have real controls on the camera for shutter speed and aperture. Oh and the hybrid viewfinder kicks butt.  The camera is just a joy to work with.  And like many other pros who have one, I've recently started to use it on paid gigs.  Here are some of my favorite images I've shot with it so far."
Matt Ludtke
– X100S review at bestmat.ch here: "It's hard to start concluding our review on the unique X100S. We enjoyed all time we had it in our hands which is something we don't feel about many pieces of consumer electronics. The shooting experience is so enjoyable that we just forgot the various shortcomings of the camera. The fun part is that after we enjoyed taking the images, we're left with an image of the highest quality."
– An Entirely Subjective Look at the Fuji X100S at lightstalking here: "The real joy of this camera though is in the shooting. The way the controls fall to hand, and indeed the way the camera handles, make you wanting to take more and more. The fixed 35mm lens far from being an inconvenience is in fact a revelation. It makes you think about position and perspective. Its f2 aperture opening the doors to creative shallow depth of field shots or great low light images. In short, and in unison, with many other owners of this camera, this is the best digital camera I have ever owned, a camera that takes you back to the glory days of film not only in its looks and feel but also in its film-like image quality."
– Zarek: "Hi. Just giving you the heads up on a detailed new Q&A style review I have prepared on the X100S. You featured my X-E1 review last year and I've had a lot of requests for a review of the new camera too. You can see it here."
image courtesy: Zarek – 25daysoff.com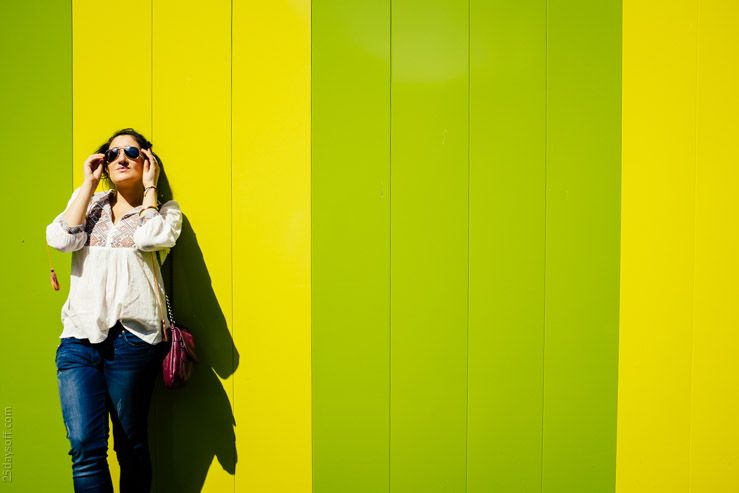 X20
[shopcountry 12884]
– X20 review at photocomment.net: "The X20 is a little camera that packs a big punch and is hard to fault. It improves on the areas of the X10 that needed it most which means the Fujifilm X20 even closer to being an unbeatable, pro compact camera."
X-E1
[shopcountry 12881]
– Some images taken with the X-E1 + 18-55 lens at onecameraonelens here: "Overall I can't think of a single item of this camera that I would want  changed. It focuses fast enough for me, its sharp, has a very easy menu to use. The lens is superb (18-55mm/2.8-4) and an absolute joy to use. This setup just makes me want to get out more and shoot!"
– Tom Grill: "Patrick – I just finished a comprehensive review comparing the Fuji X-E1 to the Sony Nex-6. It was an eye-opener for me that I think would interest anyone deciding between these two cameras. It definitely convinced me. blog link here."
"[…]  If compact size is a prime consideration, then the Nex-6 is clearly the winner, especially when outfitted with its smaller kit zoom lens. When it came down to actually using the cameras,  however, I found myself always preferring the handling quality of the X-E1. Its controls and menus are more extensive, more intuitive, and extremely well thought out, something an experienced photographer will appreciate. I would have no trouble taking along a Fuji X-E1 as my only camera on a travel shoot. Plus, as Fuji and other manufacturers expand the quality lens lineup, this camera system is going to get even better. In the end I found myself constantly gravitating towards using the X-E1. It was such a comfortable and impressive camera to use that I decided to add it to my already too large assortment of camera systems. I suppose that sums it up best."
–  Fuji X-E1 plus 28 year old £35 Nikon Series E 50mm f/1.8 lens at soundimageplus here.
X-PRO1

[shopcountry 12882]
– Black and white photography with the X-PRO1 and the Zeiss Touit lenses at riflessifotografici.com.
image courtesy: riflessifotografici.com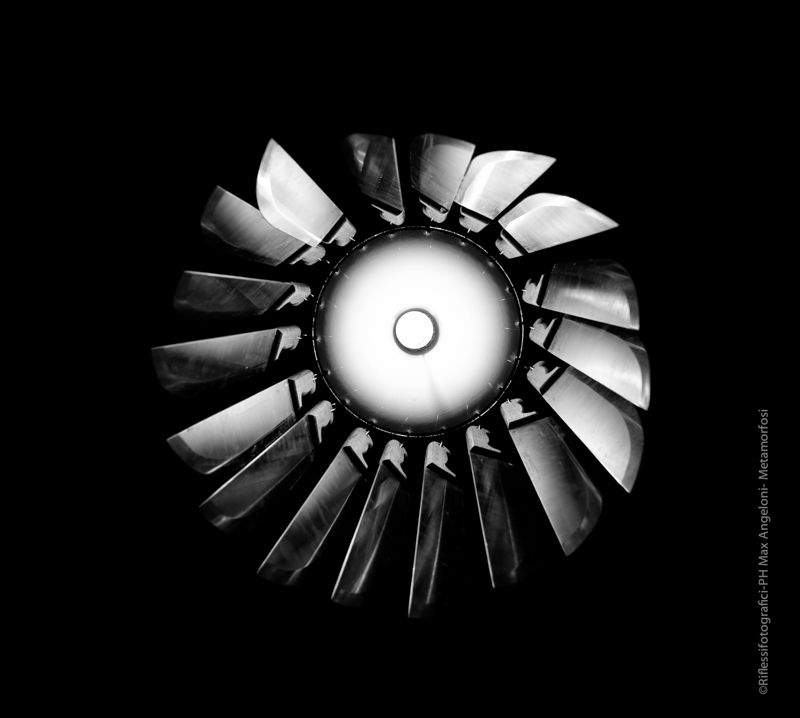 – There is a use for the in camera Multiple Exposure feature of the X-Pro1. Learn more about this and see some shots here at thedigitaltrekker. And be sure to check out also his beautiful shots in taken in Nepal here! You'll read his comments regarding his frustrations with the current lens choices for the way he shoots.
image courtesy: thedigitaltrekker (Nepal)
– One day Nathan decided to hike up to the summit of Mt. Yamnuska and packed his light X-PRO1 with 18mm lens in the backpack. Check out the picutres, read his story and see his wild descent from Mt. Yamnuska here.
– Fujifilm X-Pro1 and Fujinon 35mm f/1.4 at thewsreviews here: "More than some other manufacturers, I get the sense that Fujifilm is hungry to do better. Each round of cameras is exponentially better than their last. They're getting better at high-end digital cameras faster than the competition is getting better at doing, well, anything interesting."
– A bit of black and white photography by Jean-Michel Leclercq here.
– A little bit of Fuji X-Pro 1 love…despite some of its shortcomings… at lydiashawphotography here.
lenses
Fuji XF 55-200mm: [shopcountry 12892]
Fuji XF 27mm: [shopcountry 13829]
XF 55-200 test at roel here. From the conclusions: "The Fujifilm XF 55-200mm f/3.5~4.8 R LM OIS is a decent performer. It is sharp, the OIS is effective and it balances nicely on an X-Pro1 body (but not so much on the X-E1).  For stationary subjects, AF is good (but not great), and given the current state of continuous AF on the X-Pro1 and X-E1, I won't be using it for any of my action work (wildlife and sports). I have been on the fence as to whether I would keep this lens – not because it is bad, in fact, it is quite good.  I initially purchased my X-Pro1 system because of the high quality, fast and small prime lenses – I am not a fan of variable aperture zoom lenses.  But for now, I will keep this lens as it is the only way to go beyond 60mm with the "X" system and still have auto focus – plus optically, it delivers the goods. So for now, I will be holding onto it.  For me, it is a compromise but if you don't mind variable aperture zooms, then you will probably like this lens a lot."
– DPR posted some 55-200 real world samples here.
– Some samples taken with the XF 27mm can be seen at dc.watch here (translation)