miXed zone: restoring a theater and X-series reviews
image courtesy: dave kai piper
– "During a recent trip to the USA, Sam Krisch arranged a trip to a GORGEOUS old theatre. This is a little story about the fundraising project to restore it." Almost every image you'll see has been taken with the X-PRO1. The rest with a [shoplink 11193]D800[/shoplink]. Read the article, look at the video and see the beautiful images here.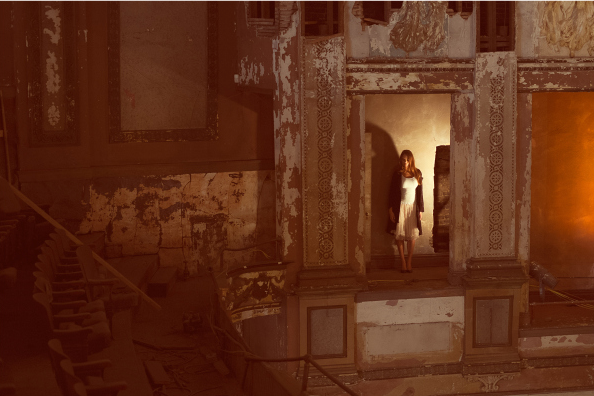 X100S
[shopcountry 10075]
– Was Zack Arias exaggerating when he said that the X100S is the best camera he has ever owned? According to kevinmullinsphotography no! "The Fujifilm X100S is a wonderful camera, and I genuinely mean that.  Zack Arias said it is the best camera he has ever owned and you know what, I think I may well agree with him." Read why here.
– It's a mere specs comparison, but if you are interested in it, see how the X100S deals against the brand new ultra compact, cheap APS-C Ricoh GR (check price and specs at BHphoto and Adorama). The winner is the X100S, but check it out by yourself here. Over at mirrorlessrumors you can read a comparison of the GR against the rest of the world high end compact cameras (including X-PRO1).
– A few words and a lot of images… but pay attention, "the X100s' review LCD shows a pretty bad representation of the actual photograph. So don't delete in camera immediately! Wait till you import them onto your computer!" Read danielkcheung's review here.
– A X100S vs [shoplink 11210 ebay]OM-D[/shoplink] here at mirrorlessons.
– X100S photoreview here. They say that the X100S is "good for landscape photography, group portraits, street photography, (especially scenic shots) shooting in low light levels travel (provided you can tolerate the fixed focal length lens and not so good for shooting sports and action, close-up shooting and shooting movies." Check it out here.
– confessionsxl posted his X100S video review here. Take a look at it!
X20
[shopcountry 10267]
– "Soft background with the X20" here at thedigitalstory.
– Japanese dc-watch review here (translated version).
– focus-numerique posted his full X20 review here (translated version)
X-E1
[shopcountry 10259]
You'll need some time to read the comprehensive X-E1 review of imaging-resource here. They compare it with many other cameras, like the [shoplink 11360]GH3[/shoplink], [shoplink 11210]Olympus OM-D EM-5[/shoplink] and [shoplink 10261]X-PRO1[/shoplink] at different ISO settings. From the conclusions:
"Our photos, however, looked wonderful — with lots of resolution and detail (partly due to the absence of a low-pass filter). And thanks to the X-Trans sensor technology, there was also a low incidence of moiré despite the lack of the LP filter. While we didn't expect much from the XF 18-55mm f/2.8-4 kit lens — which is the first zoom for Fuji's X-series interchangeable lens cameras — it produced images with impressive sharpness and professional looking background blur (bokeh), which is great for portraits. The X-E1 also really stood out against the competition in low-light situations and higher ISOs (especially in the 1,600 to 3,200 range). The camera's operational performance was a mixed bag, however, with some full AF shutter lag and shot-to-shot speed issues. The X-E1 was also painfully slow to wake up from sleep mode, which resulted in some missed candid shots. Bottom line though, there's not a lot to complain about with the X-E1, especially considering its more budget-friendly price tag."
image courtesy: imaging-resource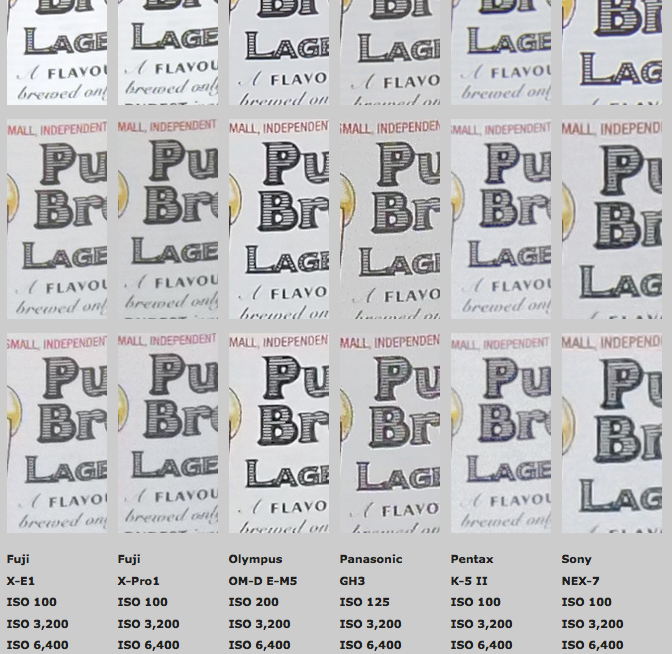 X-PRO1
[shopcountry 10261]
– Grimmy vs Plummy: "Love your site! Always on it to check up on your latest rumors. I use my X-Pro1 everyday practically and started my own little challenge with my Fiance.. She owns the OM-D and started our own challenge that lets people vote who takes better shots. If you have time please check it out here. Keep up the great work with your site!"
XF1
[shopcountry 11362]
– Head to head: XF1 vs X10 here.
– cameras.about.com review here: "The Fujifilm XF1 is one of the more interesting looking cameras currently on the market. Not only does the synthetic leather covering give the XF1 a unique design, but its boxy shape and aluminum trim contribute to a retro look for this camera"
– Pcmag review here. "The Fujifilm XF1 is a neat retro-look compact camera with sharp optics, but its light-gathering capability diminishes as you zoom."