miXed zone: XF 10-24 "easily the best W/A zoom I've used" (soundimageplus), X-T1 and more!
LAST WEEK: X deals expire April 5th

BHphoto: New Benefits for International Customers: PayPal now open to all countries!
XF 14mm: $200 off (price $700) at BHphoto / Adorama / AmazonUS / Pictureline
XF 18mm: $200 off (price $400) at BHphoto / Adorama / AmazonUS / Pictureline
XF 23mm: $150 off (price $750) at BHphoto / Adorama / AmazonUS / Pictureline
XF 27mm: $250 off (price $200) at BHphoto / Adorama / AmazonUS / Pictureline
XF 35mm: $150 off (price $450) at BHphoto / Adorama / AmazonUS / Pictureline
XF 60mm: $250 off (price $400) at BHphoto / Adorama / AmazonUS / Pictureline
XF 55-200: $200 off (price $500) at BHphoto / Adorama / AmazonUS / Pictureline
X-E2: save $100 on the kit ($1,299) and also on the body ($899) at AmazonUS, BHphoto (4% reward), Adorama (4% reward) and Pictureline.
X-M1: Save $200 (price $599) on the kit and $200 on the body (price $499) at AmazonUS, BHphoto and Adorama.
X-A1: get it for $449 with kit lens (save $150) at AmazonUS, BHphoto and Adorama.
X-PRO1: get the body for $999!! (save $200) at AmazonUS,  Adorama (+4%reward) and BHphoto (+4%reward).
XQ1: save $130 at AmazonUS, BHphoto and Adorama
 Fuji X-T1
[shopcountry 21553]
– A rich past meets a promising future in the next X evolution at cameras.reviewed: "Specs are one thing, and the X-T1 undoubtedly delivers what you'd expect, adding surprise and delight to the ownership package. Not only is the X Mount system burgeoning with well-priced premium primes (say that ten times fast), you also get the unique X-Trans sensor technology, and Fujifilm's authentically lovely film simulation modes. Then there's the now-famous Fujifilm support. Fujifilm has taken customer listening to the next level, making sure that owners get timely firmware updates with useful feature additions and often transformative performance improvements. Fujifilm keeps improving existing models through downloads in ways that are blow the competition out of the water."
– Fujifilm X-T1 from my X-Pro1 – how does the upgrade hold up? at kwaibun: "Is it worth to upgrade from X-Pro1 to X-T1, I would say yes. Afterall, you are upgrading from version 1 to version 4 of the X-series. Does it beat Olympus EM-1 and Sony A7R? well, they are quite evenly great at their own area. I wish I can own all 3 of them."
– Some Thoughts on the X-T1 and Raw Processing at thewanderinglensman: "First, I think the Fujifilm X-T1, as well as the lenses I purchased, were terrific.  I have nothing negative to say about them.  The camera is well designed, speaks quality, handles really well, has the controls just where I like them and the menu system is easy and simple to use and understand. […] Here is the tricky part; Image quality and raw processing. […] From the feedback I received as well as what I have read independently, mushy, watercolor looking foliage with little detail is indicative of how Adobe, in ACR and Lightroom, have set their algorithms to demosaic the raw files.  However, and this is a big however, many of you indicated that other raw processing programs do a great job with not only the X-T1 files, but all the FujiFilm X-Trans files.  I don't have any other processor, so I will take your word for it."
– How the Fujifilm X-T1 Shocked Me: A Quick Hands-On Overview by Dave Kai Piper over at slrlounge: "At first, I was unsure if I liked the design, the button placements or even the smaller size and weight.  Pre X-T1, I was a huge fan of the Fujifilm X-Pro. I am still thinking the X-Pro is the right camera for me, but I was pleasantly surprised at just how good the X-T1 is."
– Cédric: "Last Friday, i bought the X-T1. Lucky Boy i am…but unfortunately, i discovered hot pixels on the sensor just after 3 mn of use… It' s not the first time i got this problem. My X-E1 was already exposed to hot pixels and i had to send it back in warranty to remap the sensor. Same case for a good friend of mine with an X-E2. As i know you're influent in the sphere of the lovers of Fuji X system, do you think it would be possible that Fujifilm offers us the possibility to make the remap sensor operation by ourselves instead of sending our product in warranty ? Some brands like Canon already offers this option via the menu. It would be easier for the customers and avoid an horrible frustation :)"
– X-T1 with [shoplink 13645]Zeiss 12 2,8[/shoplink] at Fariz Abasov's Flickr here.
– Fujifilm X-T1 :: de Nikon à Fuji at k-pture (translation).
 XF 56mm f/1.2
[shopcountry 21554]
 -Shooting report at yodobashi (translation).
– Review at johncaz: "It's spectacularly sharp from wide open all the way to f/16. At f/1.2 it's so sharp you'll cut yourself! Anyway you will be blown away by the results. Even the edges of the frame are sharp. As with most lenses in this focal range, as you start to increase the focus distance, the performance drops. Don't be alarmed though, as a portrait lens you will be using wide apertures at close distances and for any other work, such as street or landscapes, you will be working at longer distances and smaller apertures preferably between f/4 – f/8."
XF 10-24
[shopcountry 20414]
– Fujifilm Fujinon XF10-24mm f/4 Wide-angle zoom lens at soundimageplus: "Anyone expecting any kind of negative review from me is in for a disappointment. I really must negotiate with Fuji for a fee for all this fanboyistic gratuitous brand worship. I might as well get something out of it. […] So Fuji do it yet again. Another well-made, optically excellent, relatively inexpensive lens with great specs. […] For me, already the best mirrorless system out there and again, as far as I'm concerned, pretty much the best all-round camera / lens system out there as well that isn't going to mean I end up in traction." He also wrote another article (Fuji 10-24mm straight into action) with more images and first impressions here: "this is easily the best W/A zoom I've used. It's sharp to the cormers and really well corrected. […] I wrote in a previous post about how this is all getting a bit boring. Another Fuji lens, another superb performer. But of course it isn't boring at all."
-Peter shared some images he took with the 10-24 with me. He says that: "It was my first day with the 10-24, this lens produces  definitely produces stunning results. The grip MHG-XT is worth it, you have a better hold on the X-T1 and it is very handy with the tripod." X-T1 Vertical Battery Grip ($ 249,99): USA: AmazonUS / BHphoto / Adorama / EU: wexDE / wexUK /
– Fuji XF10-24mm F4 R OIS images at the-owl.
TCL-X100
TCL-X100, Some thoughts and more at ledesmaphotography.
X-E2
[shopcountry 17992]
 – Duch X-E2 review at pixelmania here (translation).
– Norway with the X-E2 at mfergusson: "I have taken more keepers with the XE-2 in the past 3 months than I have with my Nikons. Not to say I don't use the Nikons or that I can't make great images with them. I still carry one of them plus a couple lenses with me wherever I go since I only have the Fuji 35mm f1.4. In the case of this trip, I kept the Df with an 85mm and the D800 with a 35mm on the passenger seat next to the XE-2. I just didn't use them as much."
– Xpro1 and XE2 v Nikon D3s at matthewhartphotography: "I am not going to go in to the technical side of the Fuji XE2 or the XPro1, there are plenty of places for that on the web for that, but I will say I am so glad I sold all my Nikon Pro gear and went over to Fuji. Size and weight alone is a big reason, the Fuji crop sensors are stunning, I have used most of the Nikon crop sensor cameras and I can tell you they do not come close to the sensor in the Fuji X series!"
X100S
[shopcountry 12883]
Marc: "Having been shooting exclusively fuji for the last 2 years, and 100% with the x100s for the last year, your site has been invaluable to me in my rediscovery of just how much fun my photography can be.  along with your site, the x100s has brought me back to what ive been missing in my photography for a long time, namely a real sense of control over my images, and a real love for the tool.  i feel like im starting over, but with 20 years of experience to draw on." Check out his blog here.
– Review: Fujifilm x100s – The perfect Image  at doublexposurephoto: "If it wasn't obvious thus far, I LOVE this camera. After waiting a long while for it and reading so many positive reviews I was wondering if the it could stand up to my overblown expectations of it. Turns out it easily does! The camera never leaves my sight. I can take it everywhere I go and not be burdened by it. In fact, I rarely use my Canon any more. I was looking for a smaller camera to go along my DSLR and ended up finding a whole new photographic experience. Not to mention David Beckham has one :-P"
– Frederic Kelder: "Hi! As I've discovered the X100s 3 weeks ago, I'm really seduced by its hybrid VF and its stunning IQ. My first shots, postprocessed with Silverefex." See them on Flickr.
– The Fujifilm X100S for Travel Photography at stephenip: "The X100S very much embodies everything the X100 was, but with fewer quirks. Sure it's not perfect, but no camera is. As a travel camera however, the X100S is as close to perfect as I have found. It is small enough to fit in a coat pocket, yet capable enough to handle almost any photographic situation I throw at it."
X-PRO1
[shopcountry 12882]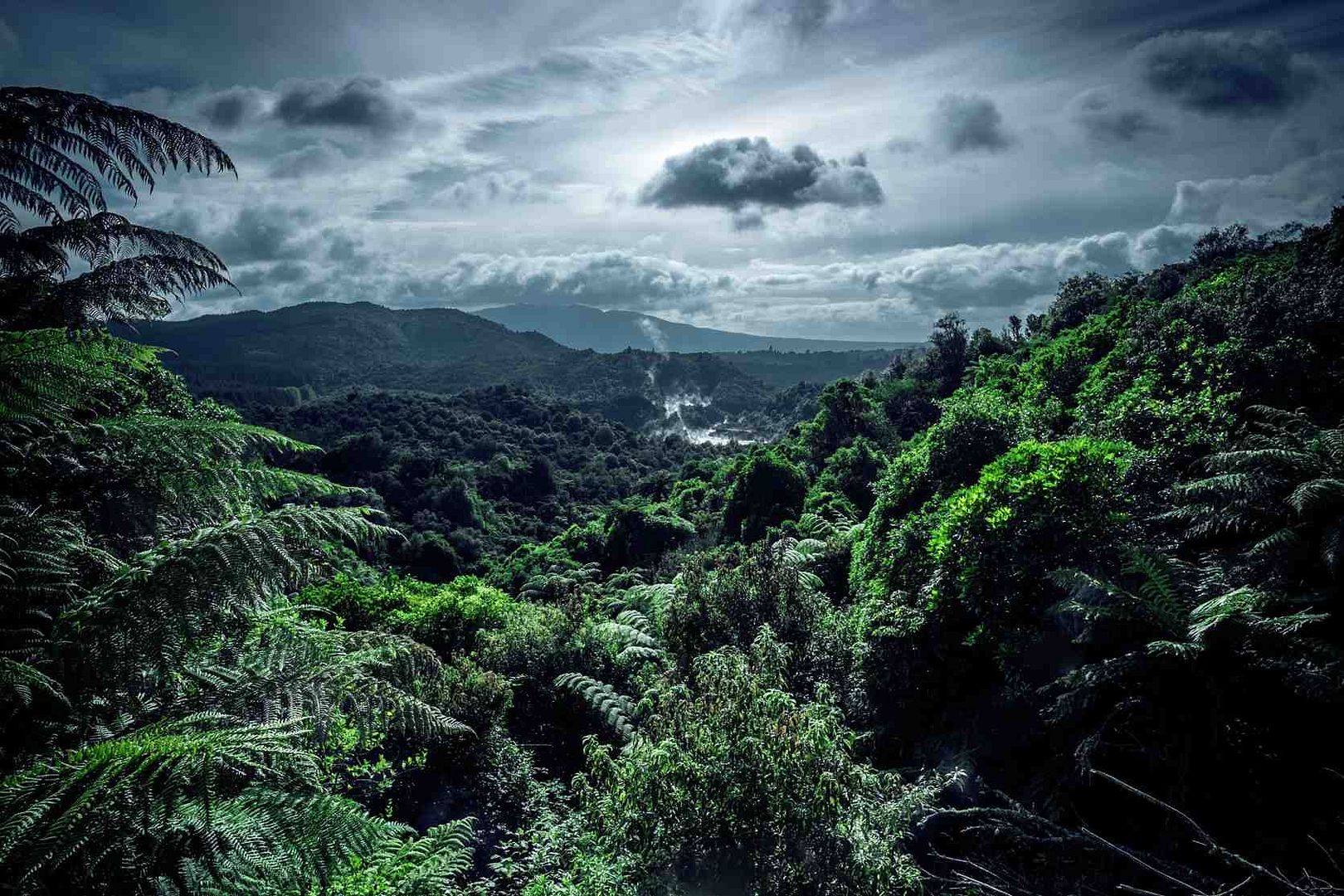 image courstey: www.cuno.co
– Cuno: "Hallo, just set my new homepage online. All pictures made with x-pro 1 and [shoplink 12889]fujinon 35,[/shoplink] [shoplink 12888]14mm[/shoplink]."
– My love for adventure, with my Fuji Film camera's… at jasonryanphotography: "The Fuji Film X series camera's allow me to do just that… explore, and let my feet do the walking, and my camera do the talking. Just like I did in Texas, New Orleans, Virginia, DC, Los Angeles, Mexico and only God knows where else along the way. It's been fun!"
X20
[shopcountry 12884]
– fuji-xperience review in Spanish here (translation)
X100
[shopcountry 15293]
– Edward: "I have just finished a blog post about shooting infrared with a non-converted Fuji X100 here."
RAW-conversion

– Fuji X-T1 – Raw Processing at soundimageplus: "Though I write all the time about how much I rate the Fuji X system, I still haven't found a raw conversion method that gives me the sharpness the sensor is capable of and doesn't take twice (or more) as long as just running the images through ACR and Photoshop. Photo Ninja, Iridient Developer and even the Fuji SilkyPix software all give me decent flat files to work on in Photoshop, where I do most of my processing, but this requires saving the image as a .tiff file and then opening it up again. PN and IR are both quite slow, so this frustrates me somewhat. "
 switch to the X
– How Fuji helped me out of my creative plateau as a professional photographer at sproutingphotographer: "Let's talk about increasing your photographic quality. If you want to truly take your business to a new level, this is the next logical step – improving your photography. It's all great and well to want to improve your imagery, but how? And what if you've been shooting for a while and don't know where to go? What if you've hit a creative plateau?"
Fujifilm + GlobeTrotter = Style
– Fujifilm X-Pro1, X-E2 And X20 cooperated with Globe-Trotter to create luxury camera cases and kits. I don't know who really cares about it, but here is the link to ephotozine with the whole announcement.
a little bit of everything
– Massimo: "Hi Fuji Rumors, it's my pleasure to introduce you to my latest photography project, TOUCH GROUND. Over the last years I took photographs of the places where immigrants from Africa have arrived (or just tried to land) by boat.
You can see the project on my website at this address." And these are the shots taken with a Fuji: 1 / 2 / 3 / 4
– A love letter to the Fuji X Series at rpe.me: "What about Sony, Olympus, Panasonic, and the like? Frankly, they all make great cameras. The latest mirrorless systems all have terrific image quality and large(ish) sensors. The differences between manufacturers are mostly in design and usability, and in this respect Fuji has it nailed. An X-series camera feels, well, like a camera. If you're comfortable with a shutter speed dial and an aperture ring, à la 35mm Rangefinders and SLRs, you'll love the Fujis."
– The Popup Flash: A Pro Tool? at thedigitaltrekker: "These images would not have been useable right out of the camera, but with the boost of A. shooting RAW for the extra digital information in the image to work with and B. equaling out the dynamic range of the image using the popup fill we have some really nice images that would not have been possible before."
– After 3 years with Fuji X-Cameras at fujixfiles: "After tenthousands of images taken with my X-Cameras I hope that Fujifilm continues to innovate the X-System like they have done in the past 3 years. And if they do, my DSLR gear will be obsolete for me one day."
– Is there such a thing as too many megapixels? at soundimageplus: "Finally, 35mm film has always been considered to compare with around 10-12MP. And certainly from my film scans I would agree with that. And look at all the classic photographs taken on that format. Cartier-Bresson, Capa, David Bailey and Don McCullin shot some or all of their most famous pictures with 35mm film cameras and I don't remember anybody saying that they should have been using something bigger. Maybe it's a sign of insecurity to keep chasing bigger and bigger MP counts and I'm probably not immune to that."
– Fuji X field report " over at thephotofrontier: "The following are my thoughts about taking the Fuji X system through the Panama Canal and getting the photos to my mother as soon as possible."
– Pete Delaney: "Hi Patrick, Really enjoy keeping upto date at Fuji Rumors. I thoroughly appreciate the X Series line up. Here's a shot taken with my X-E1 and 60mm macro. Would it be ok to refer to your site occasionally on my Blog? Please see http://www.surroundinglight.com/. Thank you. Pete"
– Chris: "I'm an avid reader of your site and a proud owner of the fuji xt1. I also write for Fstoppers.com and have recently written an article about constructing the best, lightest travel kit to backpack with. A large part of my writing this is due to my love affair with the fuji. Feel free to take a look and share if you feel inclined." Read it here at fstoppers.