Message to Anonymous Source Who Just Sent me Information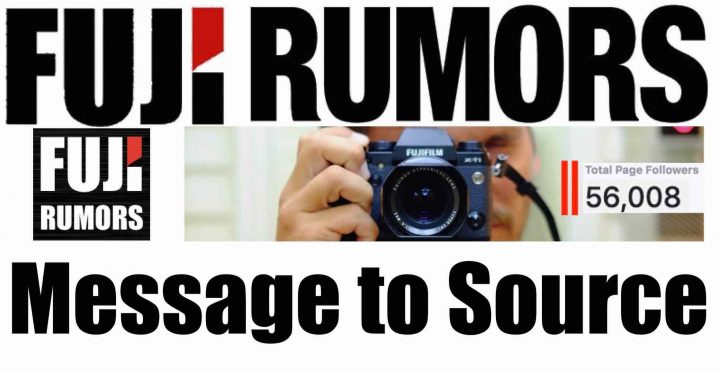 Dear readers, sorry to bother you with it, but a few minutes ago I received a message from an anonymous source. It came to me via rumor box, so I have no idea, who it is and how to contact it. My only way to contact the source is via FujiRumors. I hope you don't mind, but making a public post is the only way to reach out to the source.

TO THE SOURCE:
Thanks a lot for what you have send me.
I understood the message and will follow your instruction.
Just 2 things:
just in case you decide to contact me again in future, feel free to use a made-up fake nick-name if you want, so I can recognize you
you can, if you want, also contact me via email at fujirumor@

gmail.com (also fake email)

. This would have eventually the advantage, that I can talk to you directly
And 1 question:
the information you sent me fits with what I hear, but so far I had it not doubled confirmed, which is why I was holding on with it. So, now that it is double confirmed, would it be ok for you, if I'd share that information? Feel free to let me know via rumor box "yes, you can share the information" or "no, better not share the information", and eventually give further instructions to me.
Now, I can see my readers sending me "yes" messages via rumor box, simply because they want to know ;). So maybe it is better you let me know "yes" or "no", and also tell me again the information you sent me, so I know it's really you.
Thanks a lot for your help.
Follow FujiRumors on Facebook, Instagram, RSS-feed, Youtube, Flipboard and Twitter.
Rumors and Discussions

Stay in the Loop