LIVE NOW: Introducing the FUJIFILM GFX100S with Fujifilm Technical Specialists and X Photographers – B&H Photo Event Space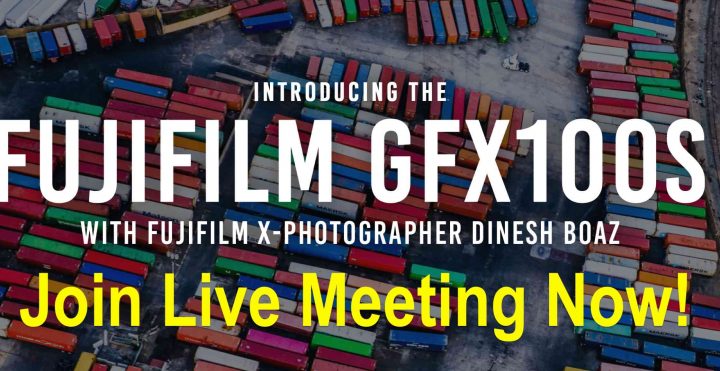 The B&H Photo Event Space is hosting a dedicated Fujifilm GFX100S event that starts now (1 PM New York time).
You can watch the live stream here or join via zoom (follow the instructions here).
Fujifilm and B&H are proud to offer this introduction to the new GFX100S. This event will start with a presentation of the camera and its features by Fujifilm Product Technical Specialist, John Haggerty. Followed by our special guest Fujifilm X-Photographer Dinesh Boaz. Dinesh was one of the first photographers in the world to use the GFX100S. He will share the work he created with it and offer some insight to what it is like to work with this most powerful camera.
To join the live meeting, check out the dedicated B&H photo page here.
Follow FujiRumors on Patreon, Facebook, Instagram, RSS-feed, Youtube, Flipboard and Twitter