** LIVE LEAKING ** This is how the Fuji X-Pro2 will look like :: REFRESH this Page – More sketches coming!
And here is the big surprise!
Our Japanese source is right now sketching for us the Fujifilm X-Pro2. It just send me the first sketch, showing the X-Pro2 from the front. But it said it will make more sketches are coming very very soon.
It's a work in progress, and I'll update this blog post with the new sketches, as soon as I get them. So please refresh this page occasionally to see the latest images.
And in case you missed it, the Fuji X-E2s has been registered in Taiwan, too.
– All Sketches Published – No New ones coming for now
X-Pro2 BACK
Joystick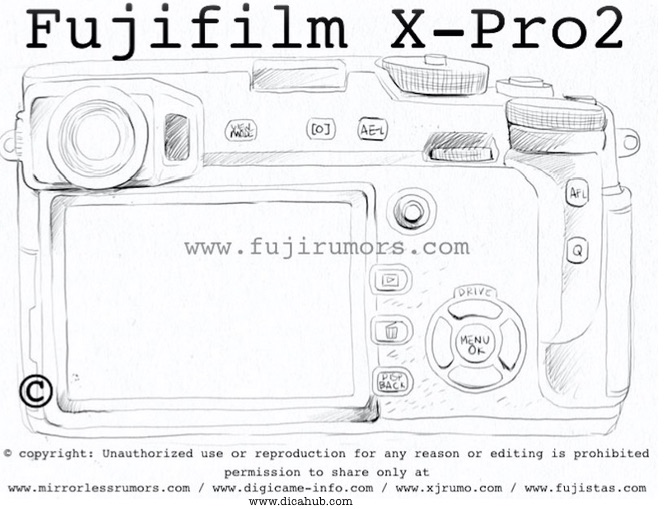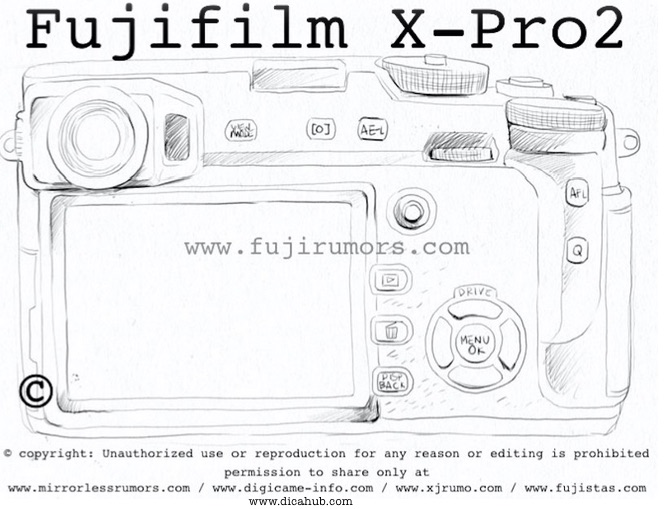 X-Pro2 UPSIDE
Pentax Spotmatic alike shutter/ISO dial
New Exp.Comp dial: Fuji added the letter "C" on it, which will allow you to adjust the exposure from -5 to +5
Synch Speed 250 / Max Mechanical Shutter 1/8000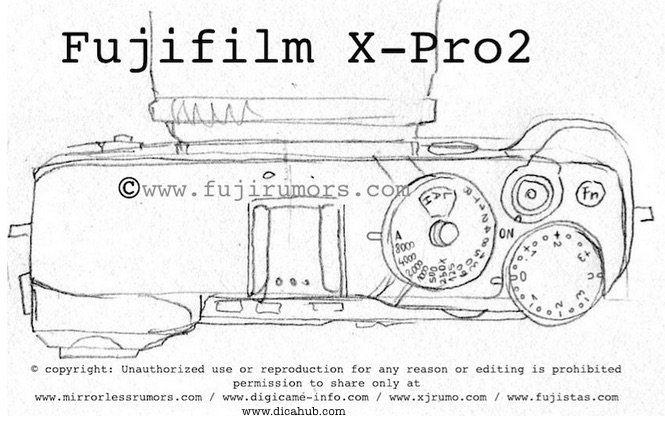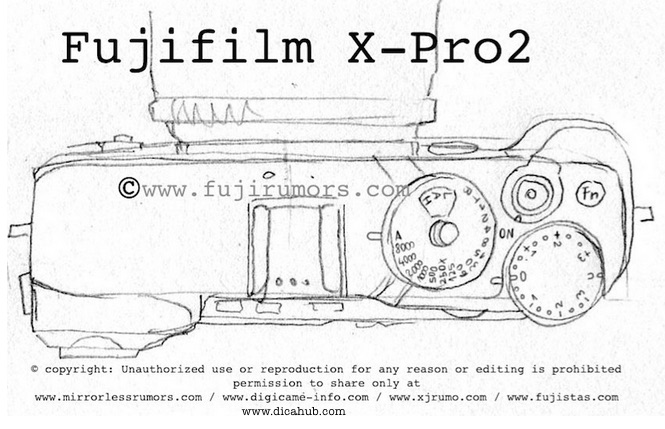 X-Pro2 FRONT