Lensbaby announced Velvet 56mm F1.6 1:2 Macro Portrait Lens. Available for Fuji X in May!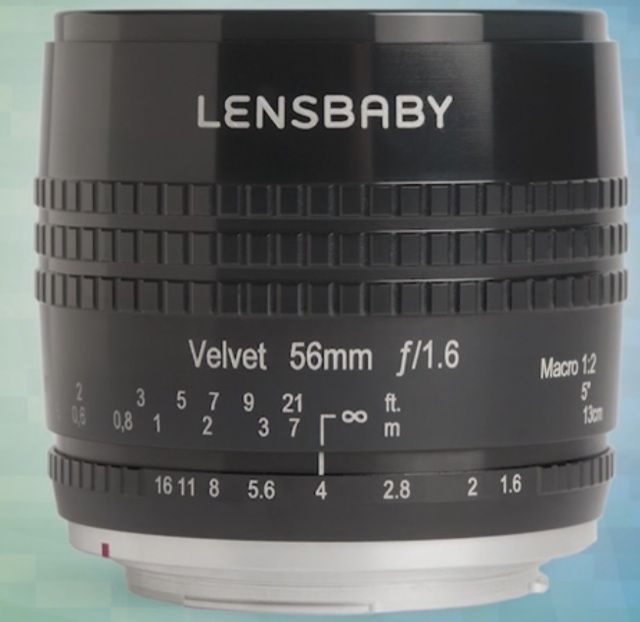 GET YOUR FUJI X-SHIRT
here in USA and here in Europe & CO.
Learn more about the 100% Fair Trade Charity X-shirts here
 _ _ _
Lensbaby announced the new Velvet 56mm F1.6 1:2 Macro Manual Focus Portrait Lens. It will be available for Fuji X-mount in May for US$499 (src-techradar). More Lensbaby lenses for Fuji X will come this spring… just check out this rumor here.
Here some specs:
f/1.6-16
1:2 Macro
56mm
62mm filter
Focuses from 5″ from front element to infinity
Metal lens hood included with Velvet 56 lenses for mirrorless cameras only
Dimensions (DSLR) 86mm at infinity to 112mm at Macro, 71.96mm diameter
Dimensions (mirrorless without hood) 94mm Infinity to 120mm at Macro
Weight ~400 grams