Download X-E2 firmware 2.00 NOW: better EVF, focus peaking colors, new FN button functions and more!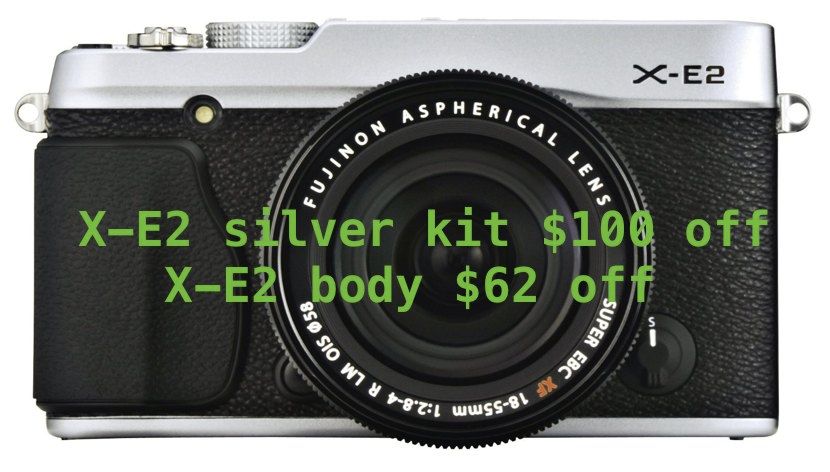 HOT DEAL
The X-E2 body is currently $62 off at BHphoto (+ 4%reward), AmazonUS and Adorama (+ 4% reward) / The silver X-E2 kit is $100 off at BHphoto (+4% reward) and AmazonUS .
_ _ _
So here we are again: the next firmware update is online here. It will bring your (and my) Fujifilm X-E2 to the next level and a few steps closer to the Fujifilm X-T1. Thank you Fuji!
Here is the list of improvements.
Enhanced EVF including the world's fastest* display lag-time of 0.005 seconds
Selectable colors for outlines for Focus Peak Highlight
Added functions that can be assigned to the Fn (Function) button
Added "Suppressed Flash" option when selecting flash mode
The phenomenon is fixed that in FILM SIMULATION Bracketing, third picture is recorded as "ASTIA" although the third picture is set as "PRO Neg. Hi".
For a first look at the new firmware check out Rico's X-pert corner special "X-E2: Behind the firmware 2:00".
Now let the Kaizen download party begin and download the new X-E2 firmware here.
NOTE: If you have problems to see the firmware ver. 3.01 then you probably have to clean the cache! The easiest way is described in Rico's X-pert corner post "Tips for Updating your Firmware": "just delete your browser cache or force your browser to reload and refresh the page by, for example, holding the Alt or Option key while clicking on Reload."
cheers

facebook, google+ and twitter
DEAL