Jackar Snapshooter 34mm f/1.8: Fuji X-mount lens for $175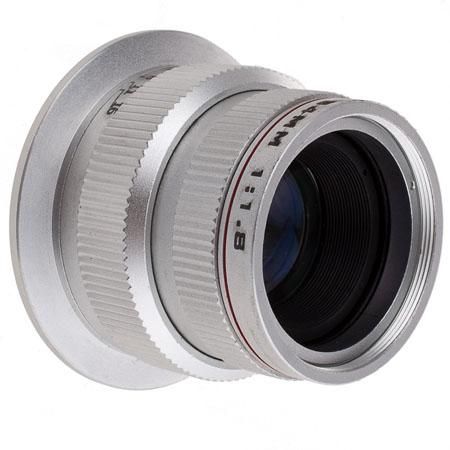 The Jackar Snapshooter 34mm f/1.8 is an old-school look cheap lens made in China that can now be pre-ordered for the Fuji X-mount at Adorama for $175 here. ephotozine tested it on the Olympus OM-D E-M5. Read the whole review here. The conclusions:
"This is an interesting take on the fast prime lens for Micro Four Thirds and NEX cameras, and the solid metal construction of the lens is re-assuring, although with the lens' relatively low price, it's clear that the optical quality of the lens isn't likely to be the strongest feature. However, saying that, this lens performs better than other lenses we have tested (cough Holga, Toy-Lens, Pinwide cough), and with a sharp centre, bright aperture, and soft edges, this lens may be ideal for anyone looking for a good compact lens for portrait photography, low light, or creative control over depth of field.
If you want a manual, compact lens, then the reasonably price and high build quality would make this a good choice, however, for landscape shots and situations where image quality is more important, it may not be the ideal lens, but for low light, wide-open shooting, and portrait shots, it could be ideal."