IN STOCK :: LH-XF23 Metal Lens Hood :: Meike Super Fast 25mmF0.95 :: 2.0x Teleconverter!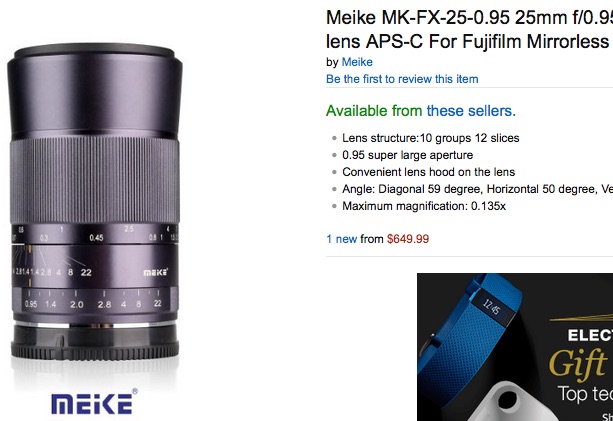 Recently announced, and now available:
MEIKE
Just recently Meike announced a couple of X-mount lenses. Amongst them, the fastest wide angle lens for the X-series, the Meike 25mm f/0.955.
You can now puchase the Meike lenses at AmazonUS (via third party seller).
Meike 25mm f/0.95
Meike 28mm f/2.8
Meike 35mm f/1.7
Meike 50mm f/2.0
2.0x TELECONVERTER
Fuji's 2.0x Teleconverter is in stock at AmazonUS, BHphoto, Adorama.
LH-XF23
Fuji 23mm Metal Lens Hood (LH-XF23) is now available at AmazonUS, BHphoto, Adorama.